Rifle Scopes
Find Rifle Scopes, Scope Rings, and Scope Mounts For Your Firearms
Your rifle is only as good as the scope or "glass" attached to it. Find great rifle scopes, scope rings, scope mounts, accessories, covers and more for your firearm optics. These scopes work for both airsoft guns and real guns. Choose the best rifle scope for you, and see the rifle optics with great reviews and ratings.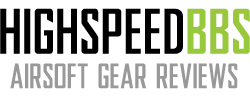 Highspeedbbs editors select and review airsoft products independently. We may earn affiliate commissions from buying links, which help support our testing. Support us.
Showing 1–12 of 3412 results
Real Weapon Scopes VS Airsoft Gun Scopes
Airsoft gun scopes are significantly different than real rifle scopes. Airsoft guns get thrown around a lot on the airsoft field, and the scopes attached to the airsoft guns can take a lot of abuse. The range capability of airsoft BBs is usually under 300 feet and the scopes don't need to stand up to the recoil of shooting real bullets. Therefore, it's best to use cheaper optics on your airsoft guns which are usually under $150 USD. Save your nice +$500 scopes for your real guns like AR-15s, bolt action hunting rifles, and long-range precision rifles.
Types of Firearm Rifle Scopes
There are many types of rifle scopes which fall into several categories depending on their application, magnification, focal planes, mounting solutions, and other optical factors.
Scope Magnification
Rifle scopes can shoot close or long range depending on the optic's magnification level. These scopes include long-range scopes with high magnification lenses for shooting precision firearms long distances with magnification powers like 6-24x56mm. These high powered scopes are capable of accuracy at over 400 yards. The numbers are the adjustable magnification levels and the ending "mm" is the objective lens size of the optic. Shorter-range, tactical scopes have adjustable powers like 1-6x24mm with smaller objective lenses for closer shooting distances. These short-range scopes are capable of shooting up to about 200 yards accurately. Some rifle scopes are fixed power like 4x32mm and do not adjust. These are mainly used on low-end hunting rifles.
Rifle Scope Focal Planes
Other important scope factors to consider are first focal planes (FFP) versus second focal planes (SFP). This determines whether or not the reticle scales with the scope's magnification power and affects reticle measurements. FFP rifle scopes have the reticle located in front of the optic's magnifying lens. This increases the size of the reticle as the magnification enhances. FFP reticle measurements (like mil-dot) are the same with and without magnification SFP rifle scopes have the reticle located behind the optic's magnifying lens. This keeps the reticle the same size while the magnification changes. With SFP scopes, reticle measurements change based on the distance and magnification. Both types of scopes, FFP and SFP, take practice to sight in and aim accurately.
Scope Reticles and Crosshairs
Reticles or "crosshairs" also come in different styles like fine, duplex, and mil-dot. The best reticle depends on the scope application, rifle capabilities, and shooter preference. Fine reticles are thin crosshairs which are common and classic hunting rifle scopes. Duplex reticles have thicker crosshairs near the edges with finer crosshairs toward the crossover point in the middle. Mil-dot scopes have measured increments in "mils" were 1 mil measurement at 100 yards of distance equals 3.6 inches. There are many other reticles available like circle, German, SVD-type, and custom. Scope manufacturers will also create custom reticles like NightForce's MIL-XT and  Horus's Tremor 3.
Lens Coatings
The scope lenses have coatings on them for specific dispersions, applications, and attributes. These coatings can be applied in single coat or multi-coats. Examples of dispersion treatments are high-definition (HD) or extra-low dispersion (ED) which change the dispersion of light through the glass of the lens. The quality of the lens glass also factors into the HD/ED functionality of the scope as lenses with higher density and silica formulations can help decrease chromatic aberrations and color fringing.
Scope Mounting Solutions
Scope mounting solutions range from traditional rings with mounting bases to tactical cantilever mounts with Picatinny mounted, single piece bases and quick release levers. The mounting solution which works best for your firearm depends on your setup. AR style rifle platforms benefit from the tactical style mounts so shooters can quickly change optics or remove the scope from the firearm. Hunting and long-distance bolt action rifles benefit from rock-solid sets of heavy duty rings and bases which can better support the recoil from heavier caliber rifle cartridges.
Rifle Scope Parts and Terminology
There are eleven base parts to rifle scopes. Check out All About Rifle Scopes to learn more about scope details, parts, and terminology.