Tactical Pants
Find Tactical Pants, Recon BDU Trousers, and Combat Shorts
Find tactical pants for playing airsoft, paintball, hunting, the military, and other outdoor activities. Wearing tactical pants and trousers with camouflaged patterns like Multicam, MARPAT, woodland, ACU, ABU, desert, and A-TACS will help your legs stay hidden and blend into your surroundings.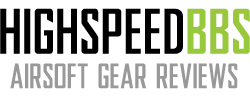 Highspeedbbs editors select and review airsoft products independently. We may earn affiliate commissions from buying links, which help support our testing. Learn more.
No products were found matching your selection.