Tactical Belts
Find Tactical Belts and Gun Belts
Find tactical belts for securing gun holsters, pouches, and gear to your waist. These tactical belts come in handy for outdoor activities, airsoft, and extreme adventures when you have to have a secure belt solution. These belts have features like quick release Cobra buckles, 1.5" wide webbing, repelling D rings, MOLLE loops, and Velcro hook and loop straps. Scroll down the page to learn more about tactical belts and the types of belts available.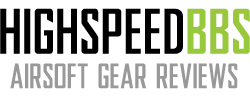 Highspeedbbs editors select and review airsoft products independently. We may earn affiliate commissions from buying links, which help support our testing. Support us.
Showing 1–12 of 280 results
About Tactical Belts
Tactical belts are a great addition to your tactical gear kit. These belts have the durability and stiffness for actions like drawing a gun out of a holster with the functionality and usability of a standard belt with quick release buckles and sturdy webbing.
Types of Tactical Belts
There are several types of tactical belts available. They include standard CCW and concealed carry belts, riggers belts, military style belts, and load bearing MOLLE belts.
CCW and Concealed Carry Belts
Concealed carry belts for CCWs are created for holding gun holsters securely. They appear to be standard looking leather and dress belts, but they have increased internal support so they are able to hold a holster securely. These include inside-the-pants holsters like appendix and strong-side carry holders as well as on the belt external holsters. The added belt support allows the weight of the gun and extra magazine to be carried securely.
Tactical Riggers Belts
Riggers belts are the "emergency escape" belts which feature a loop through and back type of webbing system along with a rappelling "D" ring. These tactical belts have wider belt webbing at around 1.5″ and most are rated to insane amounts of weight like +1000 lbs of load. You could technically use these belts to rappel down a rope. While this is true, it would be very uncomfortable due to the weight on your waist without a proper harness. It's still a very cool concept, and they make practical tactical belts.
Military Style Tactical Belts
Military style tactical belts are similar to riggers belts, but they are not specifically made for rappelling. They usually have a Cobra type quick release buckle system with two trigger latches in the middle of the buckle. This makes them very easily to take on and off while leaving the belt securely fastened to your waist while locked "on". The webbing is also 1.5″ on most of these military belts so they also make good belts for carrying holsters, pouches, and gear.
Load Bearing MOLLE Belts
Load bearing MOLLE belts are a good option for a tactical belt if you are looking for a belt which will fit over your pants and standard. These types of belts are considered "battle rattle" belts and are used specifically to hold tactical pouch setups for combat readiness and airsoft. The outside of the belt holds a padded area with MOLLE hook and loop straps, so you can create a custom loadout specific to your guns and gear. Most of these belts can hold a holster, several magazine pouches, a drop bag, IFAK or blowout kit, tourniquet, and other administration and utility pouches. This of this type of belt as a "tactical patrol belt".