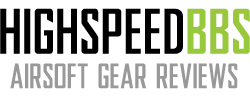 Highspeedbbs editors select and review airsoft products independently. We may earn affiliate commissions from buying links, which help support our testing. Support us.
Airsoft Pistol Styles Table of Contents
Add a header to begin generating the table of contents
Styles and Models of Airsoft Pistols
Learn about airsoft pistols and handguns and how you can use them as backup guns or as primary weapons on the airsoft playing field. Getting the right pistol and practicing with it can make all the difference in hitting your shots. Pistols, by nature, are shorter range airsoft guns. They are usually designed after real pistols or replicas of real handguns. Many airsoft pistols are fully licensed versions of their real gun counterparts and look and operate in the same ways while shooting airsoft BBs instead of real bullets.
There are several types of airsoft pistols including CO2, green gas (blowback and non-blowback), spring powered, and AEG automatic electric pistols. Each of these types of pistols has positives and negatives associated with them. Learning about the types of airsoft pistols helps you decide which type is right for you and your airsoft play style.
Ads by Amazon
Need A Pistol? Check Out These Best Sellers
CO2 airsoft pistols are one of the most common and durable types of pistols. They are all season guns working well in many types of weather and climates. These pistols use high pressure CO2 gas to propel airsoft BBs out of the gun barrel. The CO2 cartridge is normally stored in the pistol's magazine.
These types of airsoft guns are great for playing in colder weather since the compressed CO2 gas is less prone to variation with temperature. This provides great FPS and shot consistency while playing airsoft in the winter for example where other types of guns like green gas stop functioning or barely shoot airsoft BBs.
About CO2 Gas and CO2 Cartridges
CO2 airsoft pistols are powered by standard 12 gram CO2 cartridges. These cartridges look like a metal cylinder and contain high pressured CO2 gas consisting of one carbon atom and two oxygen atoms hence the molecular formula of "C + O2". These atoms are bonded in the following order "O=C=O". The gas is stored in the 12 gram cartridges under very high pressure of around ~800psi which converts to 55bar.
The CO2 cartridges are not reusable and you can usually buy them in packs of 12, 20, 50, or 100 12 gram CO2 cartridges. They come sealed to keep the CO2 gas securely inside, but once they are opened (firing them in an airsoft gun breaks the seal) they will begin to lose pressure if they are left unused. You should try to use up the entire CO2 cartridge the same day you open the seal. If the airsoft games end and you still have CO2 gas left, use the opportunity to do some pistol target practice and use up the rest of the extra gas. There is no gas level indicator on the cartridge so you need to shoot until the gun stops firing.
CO2 cartridges have a long storage life if they are kept sealed. They do have a manufacturer's expiration date usually listed on the box or cartridge, but they will last for a very long time past this date if the cartridge seal is not broken.
Best Selling CO2 Airsoft Pistol
CO2 Powered, Metal Slide & ABS Frame, Adjustable Hop-Up
Adjustable Rear Sight, Patented CO2 Cartridge Magazine, Functional Safety
Rail System, Realistic Heavy Weight, Non-Blowback
16 RD Magazine, 1:1 Scale, FPS: 500 (With .12g BBs)
Size: 12 x 7 x 2 (in), Weight: 2 lbs, Working Hammer
Metal slide blows back creating a realistic kick
Built-in hop-up system
Shoots 6mm plastic airsoft BBs at up to 320 fps
Includes 15-round drop out mag
Powered by a 12-gram CO2 cartridge housed in the grip (CO2 NOT included)
Last update on May 29, 2023 // Source: Amazon API
Green Gas Airsoft Pistols
Green gas airsoft pistols are similar to CO2 pistols, but they do not use CO2 cartridges. Instead, they use green gas or propane for propellant to shoot the airsoft BBs. The effect on the battlefield and green gas weapon performance is practically the same as CO2 pistols with the guns shooting up to 300+ FPS. Shots are quickly fired in semi-automatic or automatic firing modes and accurate at short to mid-range distances.
The green gas is stored in the pistol's magazine which can often hold between 15 to 20+ BBs depending on the pistol model. A series of valves, rubber gaskets, and seals keep the gas stored in the magazine until the pistol's trigger is pulled. It is a good idea to refill and top off your green gas in the magazine each time you reload it. Pistol-wielding players can also carry extra bottles of green gas in the field for reloading between lulls in the battle or between games.
When carrying a green gas pistol on the airsoft field as a primary or secondary weapon, additional magazines are recommended for quickly reloading. Having extra magazines helps you get back in the action during firefights or while clearing buildings in CQB (close quarters combat) room-to-room combat.
Green gas pistols are ideal for CQB at airsoft fields since rifles and full-sized AEGs are usually not allowed to be used during indoor game play. This is a safety rule due to the close range proximity of players during shooting engagements. While green gas pistols still shoot airsoft BBs at around 300 FPS, the short pistol barrel helps to keep the joules and energy propelling the BB lower compared to airsoft rifles, sniper rifles, and long guns.
About Green Gas Blowback (GBB) VS Green Gas Non-blowback
There are two different types of green gas airsoft pistols. First there are green gas blowback pistols or GBBs. These pistols operate like a real handgun with the slide "blowing back" with every shot. The gas causes the slide to cycle when a new airsoft BB is chambered. This effect is very cool, but the guns often cost more and potentially have more to break. The green gas non-blowback airsoft pistols have a fixed slide which does not move. The non-blowback guns usually cost less than GBBs. Performance is about the same between the two types of green gas pistols.
About GBB and Green Gas Limitations
While green gas usually performs very well, it does have limitations. This includes when they are used during the winter in the snow or in cold weather (like under 32 degrees F). Since the green gas or propane is stored in the magazine using rubber seals and gaskets, the cold can affect these seals and cause the gas to leak out before shooting. This can cause the airsoft BBs to only shoot a few feet (like 10 feet in the cold) when it would normally shoot airsoft BBs over 100+ feet in warmer weather).
One solution to this problem is to keep the GBB pistol magazines warmer by placing them next to your body before game play. This can help to warm up the seals and better seal in the green gas. If you really want to play with a dependable airsoft pistol in the cold, it may also be worth getting a CO2 version of your favorite handgun. The CO2 cylinders come sealed and perform much better in sub-freezing temperatures and while playing in the snow.
Best Selling GBB Airsoft Pistol
Lightweight and rugged injection molded polymer frame with durable aluminum alloy slide; Fully licensed by GLOCK with complete rollmarks on the slide and logos molded to the frame
Features the same ergonomics, function, and handling as the original; Powered by economical airsoft green gas (green gas NOT included)
Features realistic blowback action, traditional GLOCK sights, and a GLOCK Gen4 style frame with finger grooves removed
Shoots 6mm plastic airsoft BBs at up to 300 fps
Great for use in airsoft play, target shooting, and as a training tool
Full metal slide and polymer frame
Realistic blowback action; Powered by efficient airsoft geen gas (green gas NOT included)
Features an on-frame safety, ambidextrous mag release, and bright white shooter's sights
Shoots 6mm plastic airsoft BBs at up to 350 fps
Integrated accessory rail perfect for a tactical flashlight or laser; Includes additional backstraps for user preference
Last update on May 29, 2023 // Source: Amazon API
Spring airsoft pistols are powered by powerful springs that launch the BBs out of the pistol barrel. They are usually single shot. The manual actions of reloading, cocking, and firing spring pistols makes the fire rate much slower than CO2 and GBB pistols. This makes them fun to use but less effective when facing opponents on the airsoft field with fully automatic airsoft AEG rifles and CO2 or GBB airsoft pistols.
Spring pistols work best in springer wars where players can only use similar, single shot spring guns or as a transition weapon for CQB environments when you can usually surprise other airsoft players to get a guaranteed one-shot-one-kill. In the latter case, a fast second followup shot isn't needed because the other player is already hit and out of the game or heading back to respawn. Be careful when engaging multiple opponents since the gun only fires as fast as you can re-chamber an airsoft BB manually.
About Spring Pistol Performance
Spring pistols are very effective under the right circumstances. Their FPS usually chronos at around 250 FPS to 300 FPS with 0.12g airsoft BBs. These guns usually fire lighter weight airsoft BBs since the springs are less powerful than other types of airsoft guns. Spring pistols can usually shoot up to 120 feet or more with 0.12g BBs but accuracy decreases quickly. Using standard 0.20g weight airsoft BBs, you will probably have less range of around 60 to 80 feet with increased accuracy.
Best Selling Spring Airsoft Pistol
Spring powered 6mm airsoft pistol
Made from high strength polymer
Shoots 6mm plastic airsoft BBs at up to 300 fps
Includes 2 airsoft magazines and 400 6mm plastic airsoft BBs
Airsoft magazines have built in 85-round BB reservoirs
Authentic Walther replica
Built-in hop-up system
Metal parts
Metal barrel
This product is restricted from shipment into the state of New York
Authentic Walther replica
Built-in hop-up system
Metal parts
Metal barrel
This product is restricted from shipment into the state of New York
Kindly refer the user manual attached below for troubleshooting steps and instructions.
Last update on May 29, 2023 // Source: Amazon API
AEG Automatic Electric Airsoft Pistols
AEG airsoft pistols or AEPs (automatic electric pistols) are also an option to carry as a sidearm on the airsoft field. These automatic electric pistols are commonly powered by mini stick batteries in the gun's handle. They operate much like an AEG rifle and use compressed air with electrically cycled cylinders and gearboxes to shoot airsoft BBs quickly and rapidly.
AEG pistol magazines normally hold around 20 to 30 airsoft BBs. The pistols can shoot airsoft BBs up to around 300 FPS with 0.12g airsoft BBs or 200 to 250 FPS with 0.20g airsoft BBs. The electric gearbox system can shoot around 700+ BBs per minute assuming you have enough magazines to reload and the battery lasts that long. These pistols can accurately shoot airsoft BBs at around 150 foot ranges.
AEG Pistol Quality and Performance
AEG pistol quality has increased significantly in recent years. The early generations were a little bit questionable and unreliable, but the newer models have the bugs worked out and make effective airsoft secondary weapons. They can be upgraded with increased magazine capacities as well as accommodating larger batteries.
A huge benefit of using an AEG pistol is that you have the ability to rewire the connectors to use a larger battery. Depending on the AEG pistol model, you can gain a large jump in performance by using a two cell Lipo battery (2S Lipo) instead of the stock battery. Be careful with modifying the components and wires since you must take into account the voltages, mAh, and loads of the batteries. If you have modding questions, ask a professional gun technician at your closest airsoft store.
Best Selling AEG Airsoft Pistol
AEG ELECTRIC FULL/SEMI-AUTO AIRSOFT PISTOL - Durable heavy-weight metal/synthetic design
DELIVERS SPEEDS UP TO 250 FPS
30-ROUND MAGAZINE WITH SPEEDLOADER - Compatible with 6mm airsoft BBs
PICATINNY RAIL - Add accessories for your style of play
INCLUDES - Rechargeable battery, battery charger and 6mm airsoft BBs
"BE IN THE GAME" with GameFace
Refer user manual for better understanding on usage of the product
6mm BB airsoft gun with realistic blowback action
Semi-auto and full-auto shooting modes
Shoots 6mm plastic airsoft BBs at up to 180 fps
Powered by 4 AAA batteries (NOT included)
Features a drop-out 16-shot airsoft magazine
Last update on May 28, 2023 // Source: Amazon API
Which Airsoft Pistol is Right for Me?
Choosing the right airsoft pistol for you depends on your budget, how much you want to play airsoft with it, and where you plan to play. If you have $100 or more to spend on your airsoft pistol, check out a green gas blowback pistol or AEG pistol. These are usually the top of the line, have the best performance, and can be a good investment. If you have between $50 to $100 to spend, check out a CO2 pistol or cheaper GBB pistol. These will still get the job done and can be durable sidearms. If you have less than $50, look for a low end CO2 or spring pistol. You can still find a durable airsoft pistol to use for the pistol games.
Check Out the Best Airsoft Guns
Need a recommendation for the best airsoft gun? We got you covered!