Tactical Hats
Find Tactical Hats and Headgear
Find tactical hats, headgear, and head coverings to keep the sun off your face and protect your head from the elements. These tactical hats are great for playing airsoft, hunting, camping, range training, milsim, and other outdoor activities. Scroll down the page to learn more about tactical hats, hat styles, and hat sizing.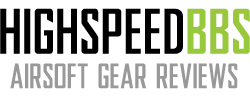 Highspeedbbs editors select and review airsoft products independently. We may earn affiliate commissions from buying links, which help support our testing. Support us.
Showing 1–12 of 70 results
Choosing A Tactical Hat
Hats are great for keeping the sun off your face. When choosing the tactical hat which is best for you, here are some things to keep in mind. The hat's style, fit, and materials all make a difference in hat selection.
Tactical Hat Styles
Tactical hats usually come in several styles including ballcaps or baseball hats, boonie hats, and snapback or trucker style hats.
Tactical Baseball Caps
Baseball hats have the standard fabric all around the top of the hat with a flexible hat bill. These are usually the standard choice for shooting hats and airsoft hats. The tactical versions of the baseball caps will often times have Velcro on the front and back for affixing patches, name tapes, and other insignia.
Tactical Boonie Hats and Bucket Hats
Boonie hats (also called bucket hats) are a standard type of tactical hat with a wider brim around the whole hat. These hats usually have a draw string you can secure to keep the hat from blowing off of your head. These hats are very useful for sunshade while out in the full sun as well as airsoft hiking, fishing, and other outdoor activities. The full hat brim provides better head protection from rain and other elements. They also have a MOLLE type shotgun shell holder style hook and loop system for holding things above the brim of the boonie hat.
Tactical Trucker and Snapback Hats
Tactical trucker and snapback hats are a newer style of hat which have recently become popular. These hats have a mesh back and a cloth front with a flexible bill. Snapback hats usually have a logo or similar design on the front and do not have Velcro to place patches or nametapes on the hat. This can make them less practical than baseball caps. However, they are often a hat of choice for many people.
Hat Fitting
The fit depends on the hat. Choose a hat size which is large enough for you to not get a headache while wearing the hat but fell fitting enough so that it doesn't have extra room to move around your head. To size your head, get a measuring tape and compare the circumference of your head with the hat manufacture's sizing guide. Compare this to the hat sizing guides which have hat size (like 7 1/2) and inches (your head measure) or metric measurements.
Specific Hat Style and Hat Sizing
Baseball caps usually come in hat sizes like 7 1/2, 7 3/4, etc or sizes like small, medium, large, and extra large. These hats also have flex-fit versions which are very nice with added comfort. Boonie hats often times come in a one-size-fits-most or occasionally in hat sizes like 7 1/2. Trucker and snapback hats usually come in a small, medium, or large size with multiple adjustments using the snap fittings.