Imagine you are playing airsoft on a beautiful sunny day in the summer. You loaded your M4 midcap magazines, charged your AEG batteries, and waited all week to get on the airsoft field. Now it's Saturday and you are about to get some wins with your team! You shoulder your ICS CXP-16 L Sport M4 Carbine airsoft rifle and hold down the trigger... but nothing happens.
You expected to hear the normal whirring of gears and piston cycling as airsoft BBs stream out of barrel at maximum FPS. However, you only hear a slight click followed by dead silence. Dejectedly you look down at your gun and wonder what could be wrong. It's time to fix your airsoft gun and restore it to working order!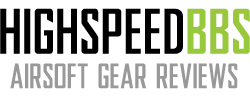 Highspeedbbs editors select and review airsoft products independently. We may earn affiliate commissions from buying links, which help support our testing. Support us.
Airsoft Gun Restoration Table of Contents
Add a header to begin generating the table of contents
Fixing Common Airsoft Gun Problems
It can be very frustrating when airsoft guns suddenly stop working. Airsoft guns like AEGs are complex machines with many moving parts, components, and systems inside them. Lets talk about some of the most common airsoft gun problems and how you can fix them. You can usually sort out and fix most problems and get your airsoft gun working quickly using the troubleshooting steps listed below.
AEG Airsoft Gun Troubleshooting Guide
Does the AEG airsoft gun's gearbox cycle when the trigger is pulled?

If YES, move to the next step. If NO, what happens instead:

Does the airsoft gun's gearbox make sounds?
Does the piston in the gearbox cycle?
Does the gun sound "normal" when it is fired?
Is there a clicking sound like the motor or gears are trying engage?

Troubleshooting Non-Firing Airsoft Guns

Cycle the airsoft gun fire mode selector switch to full auto and attempt to fire the gun

This can realign gears if they are "stuck" while shooting semi-auto previously
This one troubleshooting tactic often fixes this common problem

Check to see if the battery is connected correctly

Are the battery plugs loose? Are any battery wires broken, cut, damaged, or exposed?

Check the fuse if the gun has one

Is the fuse element intact?

Make sure the battery is properly charged

Charging the battery/trying a different battery can fix "weak" or "slow" sounding guns when fired

Advanced: Check for other gearbox or electrical issues

Does the AEG airsoft gun shoot airsoft BBs if the gearbox cycles?

If YES, move on to the next step. If NO, what happens instead:

Is the AEG gun magazine feeding airsoft BBs properly?

Make sure their are airsoft BBs in the magazine
"Wind" the magazine springs on hi-cap magazines
Test the magazine spring to see if BBs come flying out when BB catch in top is depressed (they should)
Try a different magazine in the airsoft gun

Remove the rifle upper from the lower receiver:

Does the piston in the gearbox push air out of the AEG cylinder when the gun is fired?
Does everything sound "normal" in the gearbox?

Is the airsoft gun barrel clear?

Use an unjamming rod to clear any debris
Be careful clearing where the hop-up is since you can damage the bucking and nub
Clean the barrel with a bore patch and silicone spray

Does the barrel look straight and everything aligned properly?

Check the magazine well in the lower receiver, rifle barrel, upper receiver, and bore alignment
Misalignment may prevent the airsoft gun from firing properly
Check to see if the gun was dropped or damaged
Ask the player using it if it was loaned out

Does the AEG airsoft gun shoot airsoft BBs well?

If YES, move on to the next step. If NO, what happens instead:

Is the range of the airsoft BBs normal?

Make sure the rifle barrel is clean and lubricated with silicone oil
Make sure the AEG's hop-up unit is adjusted properly (if it has one)

Does the hop-up nub or bucking need replacing?

The rubber in these hop-up parts wears out over time
These parts may last up to several years depending on the wear and gun usage
Try replacing them if they are older >3 years approximately (should cost $10-20 USD)

Is the AEG battery fully charged?

Again, a poorly charged battery can affect the range and "power" of the airsoft AEG
The rifle will sound like is it shooting slowly depending on the type of battery used

Still not fixed yet? Start researching!

If you still haven't fixed the problem, what else happen is happening?

Ask if other people know what the problem might be

Try describing your problem to other players
Ask if there is an local airsoft tech around
Check with your local airsoft store

Check YouTube for fixe, repairs, and gun restoration videos

YouTube is a great resource when it comes to fixing airsoft guns
There are many great airsoft gun troubleshooting videos there

Is the airsoft gun under warranty?

If you think the gun is defective, ask the manufacturer
In extreme cases you can try asking to manufacturer if you can returning the defective airsoft gun for a replacement or refund
**airsoft gun quality control at the factories is pretty good, so this rarely works if the problems are caused by player mishap or error**

Brand new airsoft gun problems and returns

If you just bought the gun, most airsoft gun stores and online retailers have a 30 to 60 day return window

Fix your AEG airsoft gun

Troubleshooting and learning more about your airsoft gun is a great skill to learn. Well done if you can fix your gun and restore it to it's properly shooting and functioning condition! If you are still having trouble. That's ok too. Airsoft guns can be really complex and airsoft gun problems can be hard to diagnose and troubleshoot.
Other Types of Airsoft Gun Restoration Tips
Other types of airsoft guns (besides AEGs) and commonly have problems too. Here are some more tips to help with troubleshooting and fixing spring and gas or GBB guns.
Spring Airsoft Gun Restorations and Fixes
Spring airsoft guns are much less complex than AEGs and gun which use green gas. These airsoft guns have fewer moving parts and other components which need maintenance or replacing. Spring guns are also usually single shot, so they are easier to troubleshoot since the gun's function is simplistic. When troubleshooting spring pistols, rifles, and shotguns try the following:
Check the spring gun's barrel to make sure it is clear
Make sure the spring is in position and attached to the spring guide
Check the chamber to make sure it fully loads an airsoft BB
If the spring pistol or rifle has a magazine, check to make sure the airsoft BBs are feeding properly
Test all moving parts to troubleshoot problematic points
Continue problem solving until the spring gun restoration is complete
GBB Gas Airsoft Gun Restorations and Fixes
Gas airsoft guns are more complex than spring airsoft guns. The most complex versions of gas guns have blowback functionality which allows the gun's slide or bolt to cycle and "blowback" with every shot. These airsoft guns have moving parts, gas seals, o-rings, and internal components which may need troubleshooting. Use the following tips when troubleshooting GBB, CO2, and gas pistols, SMGs, and rifles:
Oil the magazine seals periodically to ensure a good seal
Check the gas valves and nozzles to make sure they are in good condition and functioning
Check the gas gun's barrel to make sure it is clear
Function test the GBB functionality and the ability for the gun's slide or bolt to move freely
Check the gun's chamber and bore to make sure it fully loads an airsoft BB
Check the gas pistol or rifle magazine to make sure the airsoft BBs are feeding properly
Test all moving parts without disassembling too many gun components unnecessarily
Continue problem solving until the gas airsoft gun restoration is complete
Broken Airsoft Gun Parts and Hard Fixes
There are situations where airsoft guns are really hard to fix, repair, or restore them to working condition. These include: well used airsoft guns at the end of their useful lives, airsoft guns with broken parts, and airsoft guns with defective components. Major hard-to-fix items include upper or lower receivers, barrels, and other key components and parts.
Broken Airsoft Gun Parts
This M4 assault rifle AEG electric airsoft gun has a broken barrel. These fixes are really hard to repair without having replacement parts on hand. You can try to glue, tape, or patch things back together. However, the broken part will always have a weak point there and is at risk of breaking again.
Restoring Parted Out Airsoft Guns
When airsoft guns reach the end of their lifespan, they are usually only good for parts. These types of airsoft guns which are sold for parts or "parted out" are usually very well used. A full airsoft gun restoration using many new parts would be needed in order to get these types of guns working again.
AEG Battery Troubleshooting Guide
Electric airsoft guns (AEGs) are powered by batteries. Taking proper care of your AEG batteries and charging them correctly helps keep the cells in great shape and improves their lifespan. Check to see what type of batteries you have for your gun. Different types like NiHM, NiCAD, or LiPo need to be taken care of differently. Some best practices for taking care of AEG batteries include the following tips.
Battery Care Best Practices
Use a SmartCharger to avoid overcharging your batteries
Use a battery discharger after use to properly drain the battery before fully charging it again*

Applies to NiMH batteries ( do not discharge LiPo batteries)

Store NiMH batteries fully 100% charged*
Store LiPo batteries around 70% charged*
Store batteries in a climate controlled environment
Avoid temperature extremes (both hot or cold) since these environments can significantly decrease battery life
Why is my AEG airsoft battery not charging?
There maybe be several reasons why your AEG airsoft gun battery is not charging. Try some of the following tips below to see if it will charge again:
Try discharging the battery fully
Then try charging the battery again with a SmartCharger
Test the wall outlet with a light to make sure it is working properly (applies if your charger does not have a functioning indicator light)
Inspect the battery for damage
Additional Battery Troubleshooting Steps
Try these step troubleshooting steps depending if you have several airsoft guns and AEG batteries available. If you don't have another spare battery, see if a friend or a local airsoft repair shop and help you.
Try charging the original AEG battery with a different battery charger
Try firing the originally tested airsoft gun with a different battery (to make sure the gun works)
Try testing the original nonworking battery in different airsoft gun (to see if the gun is the problem)
Technically Advanced Troubleshooting Steps:
If you are technically handy and mechanically minded, you can try these troubleshooting steps. Safety first! Always take proper safety precautions when working with electricity. Always have the proper tools ready. Work in a supervised area. Never work on a battery while it is still plugged into a wall outlet or actively charging.
Try testing the nonworking battery with an Multimeter
Try replacing the Deans connectors or Tamiya connectors on the battery
Learn About How Airsoft Guns Work
Understanding the science of airsoft guns will help you fix, repair, and restore guns.