Find An Airsoft Field Close To You
Looking for a place to play airsoft? There are fields located all around the United States. Check out the maps below to find a field which is close to you.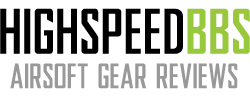 Highspeedbbs editors select and review airsoft products independently. We may earn affiliate commissions from buying links, which help support our testing. Support us.
Airsoft Field Table of Contents
Add a header to begin generating the table of contents
U.S. Map of Major Airsoft Fields
U.S.-Based Airsoft Locations
Compiled Locations of Over 170 Airsoft Fields and Stores
Airsoft Field Reviews and Details
Airsoft Events: Tournaments, Festivals, Operations, and Conventions
Airsoft is an extremely popular sport, and many airsoft events are host around the country and world each year. These events include hosted airsoft tournaments, conventions, festivals, swap meets, and airsoft store sales. Here are some of the most popular airsoft events, where they are located, and how you can participate.
Airsoft Tournaments
Airsoft tournaments are competitions between teams of players. They usually include specific rules for tournament gameplay with specific ways airsoft teams can earn points. The airsoft team with the most points wins the tournament. Winning teams can earn anything from bragging rights to tournament patches to new airsoft guns or cash prizes. Usually cash and tournaments with larger rewards have an entry fee where the players or teams pay to participate. This fees help fund and staff the tournaments while making the prize pool interesting.
Airsoft teams playing in tournaments usually earn points completing in games or missions as outlined in the tournament guidelines. These point-based games usually include:
Time-based objectives like clearing a airsoft field or defending a base or bunker
Survival objectives where the whole team or crucial team members must be alive
Capture and hold objectives around areas of interest, landmarks, or bases
Kill-to-death ratios where points are earned through eliminating other airsoft teams
Other points earned as dictated by the airsoft tournament guidelines
For local airsoft tournaments near you, check with your local airsoft field like FAF. They may have a tournament schedule available or can set one up if there is enough interest. If you cannot find one near you, traveling abroad is also an option.
Airsoft Festivals
Airsoft festivals are fairly large airsoft events These airsoft gatherings are commonly found within the U.K. and European airsoft communities. One of the most prominent is the National Airsoft Festival (NAF) at Ground Zero Airsoft. This festival happens once a year and covers an entire weekend. Players can sign up to attend for a fee of around £100. There is a specific schedule of events with airsoft gun and gear giveaways, special events, missions, tournament play, and more. Airsoft stores also participate as vendors and setup booth areas where attendees can see the newest and best airsoft guns and tech. The NAF airsoft festival, also includes onsite camping.
Airsoft Operations
Airsoft operations are large scale airsoft events often hosted in a specific area of operations (AO) . These airsoft events are much like festivals but are centered around a military simulation (milsim) type of event. The events span at least a weekend and can cost upwards of +$300 to attend (not including travel to the event). Airsoft operations are usually based on real-life military history and actual military operations. The OAs are hosted in realistic environments which can include military installations rented for the event, MOUT sites, warehouses, or commercial areas.
Each airsoft operation consists of two or more "sides" which have their own uniforms, regulations, and objectives. Players can often sign up as individuals or a team for the side of their choice. The operation has a back story, intelligence packets to review, and key objectives. There also may be important persons or actors to escort, defend, find, or capture. The OA may also include vehicles, buildings, varying terrain, special effects, pyrotechnics, and more. Like airsoft festivals, players can usually camp in a designated area on the OA or stay at hotels nearby.
Several of the most popular airsoft operations groups include:
Airsoft Conventions and Shows
Airsoft conventions and shows are more product-focused airsoft events. They don't normally revolve around playing airsoft as much as they are about showing off what is new in the world of airsoft gun technology. However, sometimes they can include a test range or a kill house where people can handle, fire, and test the newest airsoft guns. These shows and conventions include AirsoftCON, Airsoft Expo USA, and the SHOT Show.
AirsoftCON is a free airsoft convention hosted by Evike, the Ultimate Airsoft Retailer and Distributor. This show is located near Los Angeles in Southern California and is all about airsoft. Evike has a lot of connections in the airsoft industry, and they leverage that to make this event awesome. The highlights of AirsoftCON include the Evike airsoft store sale, keynote speakers, airsoft gun technical sessions, airsoft gear raffles, 2 versus 2 arena competitions, food, fun times, and more.
Airsoft Expo USA is another big free airsoft gathering also located in California. It is similar to AirsoftCON with dealer sales, airsoft retail booths, and giveaways. Airsoft Expo also features speakers on airsoft topics like training, team sponsorships, content creation, airsoft gun building, and other subjects. There are also competitions for sharpshooting, 3 versus 3 quick team death match games, and Nerf battles.
One of the biggest shows which airsoft stores, shops, and vendors can attend is the SHOT Show. This show is an attendee only event limited to firearms, shooting, hunting, and outdoor industry partners as well as military, law enforcement, and commercial buyers. It is normally hosted annually in Las Vegas, NV and attracts over 60,000 people. Vendors can register for a booth which costs as much as $40,000 USD and tickets to the show can cost hundreds. The SHOT Show is about everything related to firearms and guns including airsoft guns.
Airsoft Fields by City and State
Checking to see if there is an airsoft field, arena, or playing area near your city or state? Use our airsoft field finder database to learn more about airsoft in your area. If there is not a field nearby, find tips on how you can start your own field or create a good playing area and establish game rules.
Find Airsoft Shops and Retailers
Learn about the largest and best supplied airsoft shops and retailers. These airsoft stores can help you find the gear and guns you need to play airsoft. Find out about what traits define the best airsoft shops and getting deals as well.
See our top rated airsoft gun reviews!
Find The Perfect Airsoft Gun
Find Answers To Your
Airsoft Field and Event FAQs
An airsoft field is an area which is specifically setup for airsoft games. It usually includes staging areas, additional buildings, map features, starting points, team respawn locations, and other boundaries. Many airsoft fields also have rentals for airsoft guns and equipment as well as an airsoft shop where players can buy extra airsoft BBs, airsoft gun upgrades, and things they need.
The airsoft field prices vary depending on how big it is, the type of airsoft event, and the location. Most fields charge between $15 to $30 USD for an average day of airsoft play. Some fields also offer rentals for around $40 USD. If an airsoft field is having a special event or a multiday series of airsoft missions (like an airsoft operation), players can expect to pay up to several hundred dollars to play.
Airsoft fields range from indoor to outdoor and some have both types of playing areas. Indoor airsoft fields are typically found in warehouses or other large indoor venues. In these indoor arenas, airsoft players play in a laser tag type arena with multiple levels, walls, platforms, sniper nests, and base locations inside the warehouse. In outdoor airsoft fields, players usually play in a field with set boundaries. The terrain types in outdoor airsoft fields vary from wooded areas to grasslands to buildings. Airsoft gameplay can happen in each of these areas within the airsoft field boundary.
Some airsoft fields offer rental guns. You will need to call the airsoft field which you plan on playing at or visit their website to learn more information.
Yes, airsoft fields are very safe. There are usually a set of airsoft rules all players must follow while playing at the airsoft field. There are also set FPS limits for airsoft guns. Guns shooting with extremely high velocities are not allowed in game play. The game staff and referees control the safety of the airsoft games. Also, airsoft guns are usually required to be chronographed before airsoft game play to ensure they are within the set FPS airsoft gun limits and not shooting too "hot".
To find an airsoft field near you, checking out the map and the field information. Visit the airsoft field's website or give them a call to learn more and to learn about airsoft game schedules. Find out when you can play airsoft there.
To start an airsoft field, you will need several things. First, you will need to find land or a place to play. If you are playing on your land or in a building you own, you can set your own rules. If you are renting the land or use of a building from someone else, you can work out a rent-per-game fee to use the place for airsoft games. Ask the owner what you are allowed to do or build for airsoft. Also, ask about liability and other legal things. Next, you will need to form an LLC or small business (if you don't already have one) so you can charge people to come play airsoft and to manage your business assets. Setup small business insurance, and have all of the airsoft players sign liability waivers in case someone gets hurt. The last step is to start marketing your new airsoft field to attract new players.
A good airsoft field will have several things including the following. Good game staff and a "fun" business which backs the airsoft field. The games have to be enjoyable for players to come and keep coming back. A nice airsoft field setup. Try to keep the field interesting by building cool (and safe) buildings, bunkers, and other points of interest for airsoft teams to fight over and try to capture. Change the field and game types every few months to keep players coming back for new game types and experiences. Good local business marketing and social media marketing. An airsoft field is fun if there are a lot of people who come to play. Most people will find out about great airsoft fields from places like Facebook, Google maps searches, airsoft forums, blogs, and from friend recommendations.
Airsoft fields are as big or as small as people want to make them and the games played there. If there are only a few players playing airsoft, a small field might be great. If there is a very large airsoft operation with hundreds of players, an airsoft field could include miles of space with battlefield transportation between towns or locations.
You can build an airsoft field near you on your own land or find public use land like in a National Forest. To build an airsoft field, you can use natural terrain like gullies, rocks, trees, and bushes. You can also dig manmade features like foxholes, bunkers, and trenches. If you have a section of private land you can permanently use, you can even build buildings or use steel shipping containers to make the airsoft field interesting and more fun.
Airsoft tournaments are team versus team competitions. Players have to form their own teams to complete. The tournament includes specific rules for tournament gameplay. Airsoft teams can earn points by playing. The team with the most points wins.
Airsoft festivals are large airsoft gathers mainly hosted in the U.K. and Europe. They include many events including missions, giveaways, and tournament style play.
Airsoft operations are large scale airsoft events usually based on military simulation (milsim). They include an area of operations (AO) with intel, missions, and objectives.
Airsoft conventions are gathers where airsoft players can talk about guns, gear, training, tips, and other topics. They include gear giveaways, seminars, retailer booths, and more.