Find the best airsoft gear available. When it comes to airsoft, you need the right gear and equipment that will perform well. Check out our guides below for information on the best airsoft goggles and safety glasses, masks and face protection, tactical vests and plate carriers, MOLLE pouches, airsoft gun tool kits, and other equipment to use at airsoft fields.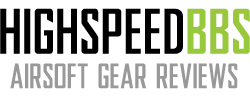 Highspeedbbs editors select and review airsoft products independently. We may earn affiliate commissions from buying links, which help support our testing. Support us.
Best Airsoft Gear Table of Contents
Add a header to begin generating the table of contents
Find the right tactical vest to use for playing airsoft. There are several different types of tactical vests, plate carriers, and chest rigs. Learn about the features and advantages of each type and which one works best for your airsoft games.
See The Best Tactical Airsoft Vests
Use the best tactical MOLLE pouches on your airsoft vest and gear loadouts. Understand how MOLLE works, matching pouches with uniforms, the types of pouches, where to mount them on your tactical vest.
See The Best MOLLE Tactical Pouches
Wear the best airsoft goggles and eye protection while playing airsoft. Eye protection is mandatory and many fields require full-seal goggles with solid lenses. Learn more about the types of airsoft goggles and how to protect your eyes.
See The Best Airsoft Goggles
See the best airsoft masks which can protect your face, teeth, and head. Airsoft protective masks are important to use for safety. Learn about mask types, airsoft versus paintball masks, and anti-fogging methods.
See The Best Airsoft Masks
Looking for 6mm airsoft BBs and airsoft ammunition for your airsoft guns? You have come to the right place. Learn about the best types of airsoft BBs, where they are made, and biodegradable and non-biodegradable airsoft BBs.
See The Best Airsoft BBs
Learn about the best tools for working on airsoft guns. Setting up your airsoft tool kit is important to fixing airsoft gun problems. Understand the tools you need to customize and fix airsoft guns, what they do, and how to use them.
See The Best Airsoft Gun Tools
Check out the airsoft gear list you need to have a great day at the airsoft field. Use this guide to the best airsoft gear to use at airsoft fields as a checklist so you don't forget any critical items including your airsoft guns, goggles, and more
See The Best Airsoft Gear
Every outdoor enthusiast and gearhead needs a good knife if their tactical gear. The ESEE 6P-B plain edge knife is an excellent choice and backed by the ESEE "you break it, we fix it" warranty. Learn more about this ESEE survival knife.
See The ESEE 6P-B Survival Knife Review
The Pitbull Tactical Universal Mag Carrier Gen 2 is the carrier which can carry all of your pistol mags. No gimmicks. No adjustments. No messing around. It comes ready to use out of the box and can easily hold single/double stack mags.
See The Pitbull Tactical Universal Mag Carrier Review
SplatRball is a shooting sport like airsoft. Learn about SplatRball gel BBs and the 7.5mm water bead pellets fired out of gel blaster guns. We cover gel BB compatibility and how to hydrate your pellets before your gel blaster wars.
See The Best SplatRball Gel BBs
If you're looking for the best splatball gun for beginners, then look no further! In this article, we will take a look the SplatRball SRB1200 gun and the SRB400-SUB gun. Both of these guns are well built and ready to own the field.
See The Best SplatRball Gel Blaster Guns
What is more fun than shooting airsoft guns? Finding great deals on them! Check out the airsoft rifle sales bargains below so you can enjoy shooting more at your local airsoft range or field. Center your sights on savings!
See Sales and Daily Deals
Camouflage pattern plays a major role during airsoft games. The better and more diverse you can get at masking yourself against your surroundings from your targets, the better it is for your mission efficiency and winning the game.
See The Best Camo Patterns