Airsoft Tactical Vests
Find Airsoft Tactical Vests, Load Bearing Harnesses, and Field Kits
Having the right loadout when playing airsoft is important. You need a tactical vest which has room for extra airsoft magazines, BBs, loaders, dead rags, and other gear you need on the airsoft field. Find popular airsoft tactical vests, load bearing vest, harnesses, kits, magazine carriers, and low-vis rigs (LVR). Always have room to carry your magazines, BBs, and gear while in the field playing airsoft. See the best airsoft tactical vests and kits with great reviews and ratings. Scroll down the page to learn more about tactical airsoft vests and the different types of tactical vests available including pre-made vests, MOLLE vests, tactical plate carrier vests, modular chest rigs, gun fighter half chest harnesses, and load-bearing vests (LBVs).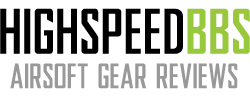 Highspeedbbs editors select and review airsoft products independently. We may earn affiliate commissions from buying links, which help support our testing. Support us.
Showing 1–12 of 622 results
About Airsoft Tactical Vests
Tactical vests are an essential part of an airsoft player's equipment. These vest hold many of the items players need in the field while playing airsoft games including extra airsoft BBs, spare airsoft gun magazines, red "dead" rags, pens, maps, water, power bars, radios, multitools, and other equipment. These vests come in a few different styles.
Tactical Airsoft Vest Styles
"Airsoft vests" are used to describe pretty much anything worn on the upper half of your body and holds airsoft gear. However, there are specific styles of airsoft vests which may fit a player's needs and gear requirements. They include factory pre-made vests, MOLLE vests, plate carriers, modular chest rigs, and load-bearing vests. Some of these tactical airsoft vests have extra padding or protection but almost every vest will offer some protection from incoming airsoft BBs. This is because the vest itself and the gear attached to or held by the vest will block the airsoft BB impacts.
Pre-Made Airsoft Vests
Pre-made airsoft vests are some of the cheaper vests available. These are vests like the Omega Tactical Vest by BLACKHAWK! and the Elite Tactical Vest  by Condor. Pre-made tactical airsoft vests usually cost around $35 to $100 USD. These vests are usable from the get-go and come with magazine holders, pouches, and other pockets. The bottom of the vest also attaches to standard issue GI tactical belts for adding more pouches, ammo dump bags, airsoft pistol holsters, radios, and other add-on tactical accessories. The back of these tactical airsoft vests have a MOLLE hook and loop system for attaching hydration and water bladders as well as other admin pouches. While they are cheaper than some of the other airsoft vests, pre-made vests are durable and useful. The built-in magazine pouches usually hold M4 magazines, so make sure they will work for holding your airsoft gun magazines. Different types of pre-made airsoft vests are also available including magazine only vest setups, magazine and cross-draw pistol vest versions, rifle shotgun tactical vest versions (with shotgun shell loops), EOD vests (explosives ordinance detection), and grenadier vests with more grenade pockets.
Tactical MOLLE Airsoft Vests
Tactical MOLLE airsoft vests are another popular type of vest. These vests are modular meaning each of the pouches uses a MOLLE hook and loop system. This system allows magazine holders, utility pouches, and other things like weapon holsters to be mounted in many different positions and orientations for a more customized vest. While this is a great feature to have on a vest, they are more expensive than the pre-made tactical vests. MOLLE tactical vests prices can range from $35 into the +$100s with some extensive premium tactical setups using many pouches costing as much as $400 to $500 USD. Some cheaper "MOLLE kit" vests come with pouches while other premium grade tactical brands like High Speed Gear (HSGI), London Bridge Trading Company (LBT Inc.), and Eagle Industries have separate MOLLE components. When shopping for premium MOLLE gear, tactical vests can cost +$100 USD alone and pouches can cost $20 to +$30 USD.
Airsoft Tactical Vest Plate Carriers
Airsoft tactical vest plate carriers are similar to standard MOLLE vests and many MOLLE vests also have plate carrier compartments and capabilities. This makes it easy to use and swap MOLLE pouches between vest plate carriers and standard MOLLE vests These tactical vests have internal pouches to carry real or imitation ballistic level III3A plates or rifle plates. Special operations units in the military and law enforcement SWAT teams will often use these types of tactical plate carriers for added protection against real bullets. Airsoft players use these plate carrier vests for an added "coolness" factor and can even run real or imitation ballistic plates and panels to simulate an operational load out or combat kit. TIP: Don't use real rifle ballistic plates in your airsoft plate carrier vest unless you want a workout! These plates can weigh over +20lbs!
Airsoft Modular Chest Rigs and "Slicks"
Tactical modular chest rig vests usually only have front and back panels which can hold rifles plates. They are like plate carrier vests and also have MOLLE attachments on the front and back for MOLLE pouches. These tactical vests are different than MOLLE vests because they are more low-profile and can be worn over or under other clothing items like jackets, uniforms, vests, and bulky clothing fairly easily. The side straps on modular chest rigs also adjust more than standard plate carrier vests. Slicks are simply modular chest rig vests but without the MOLLE attachments which makes them "slick" or smooth. These types of airsoft vests are less useful for carrying gear since they don't have pouches. They are often used for props as civilian role players or uniform builds for a specific era modeled after a historical military unit which used them like the Navy Seals.
Tactical Half Vests and "Gun Fighter" Chest Harnesses
Airsoft half vests or "gun fighter" vests also fall into this category. Half vests are half of a vest with a row of internal pouches in the front. They are handy to use and can be put on quickly during a "gun fight" hence the namesake. They usually have capacities for 6 M4 magazines in the front (or similar sized gun magazines) with MOLLE or taco pouches in the front for pistol magazines, utility pouches, medical kits, and other add-on pouches. The harness is held in place by two shoulder straps and the back of the vest is open. This type of airsoft vest can also be worn over top of other types of gear and vests.
Tactical Load-Bearing Vests (LBVs)
Tactical load-bearing vests are some of the most classic vests to use for airsoft. These vest styles were used during conflicts like Vietnam and Desert Storm. They hold a place in military history and now are found on many airsoft battlefields. These airsoft tactical vests feature 6 built-in M4 magazine pouches with 2 grenade pouches. They have loops to attach a U.S. G.I. web belt where airsoft players can add more pouches and ammo dump bags if needed. The back of the vest has attachments for a buttpack. The vest straps for the shoulders and sides adjust to many different sized airsoft players which make this vest very versatile.