Airsoft Patches
Find Morale Patches for Airsoft Gear and Uniform Name Tapes
Show your style, colors, and add swag to your airsoft playing style with unique morale patches for airsoft! Boost your team's morale with memes and funny sayings. Find airsoft patches with Velcro backing and hook and loop fasteners. See patches and choose from the best based on great reviews and ratings. Scroll down the page to learn more about morale patches and the types of morale patches available as well as how to make custom patches.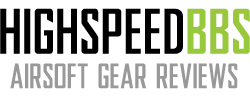 Highspeedbbs editors select and review airsoft products independently. We may earn affiliate commissions from buying links, which help support our testing. Support us.
Showing 1–12 of 6395 results
About Morale Patches
Morale patches are great way to up your airsoft game by showing your friends and opponents what are all about. Are you a Mandalorian fan? You know the way. Get a Mandalorian Guild and Baskar helmet patch. Are a fan of bad ideas? Sport a "That sounds terrible, when do we start" morale patch. Like Batman? A Batwing morale patch never hurts as you take out the bad guys on the airsoft field.
Types of Morale Patches
Embroidered Morale Patches
Morale patches usually come in a few types. The first is the standard embroidered patch. This patch is made up of stitched threads which give the patch its shape, spell out the words and logos on the patch, and are sewn around the patch's border. Embroidered patches are usually some of the cheaper morale patches on the market. They will last for a while if taken care of, but they can get dirty, fray, and the colors can fade over time.
PVC Morale Patches
The other type of morale patch commonly available is a PVC type of patch. PVC morale patches are rubberized and made from a molding process. These patches are more expensive than embroidered patches because they are molded instead of stitched. However, PVC morale patches will last for a long time and are water resistant. If they become dirty or wet, simply wipe them off and they are good to go.
The Best Morale Patches
Certain patches only come in certain styles, and you can usually find most patches for sale or trade (from other players) if you look hard enough. The best types of patches are the ones which are already made. If you cannot find a specific morale patch in PVC or embroidery versions, you can also have one made. The patch manufacturing process can be expensive though, so if you need patches made for your airsoft team, try to order 50 to 100 to make them cost effective.