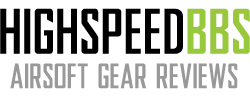 Highspeedbbs editors select and review airsoft products independently. We may earn affiliate commissions from buying links, which help support our testing. Support us.
Airsoft Places Table of Contents
Add a header to begin generating the table of contents
One of the biggest questions most airsoft players have is "where can I play airsoft?" You might have all of your airsoft guns, BBs, and gear ready to go! You might have a group of friends or school buddies who want to play airsoft with you. The only question is where is the best place to airsoft and how do you find those places which are really cool and fun as well as legal and safe for airsoft? Here are some considerations and FAQs when looking for and selecting a great place for airsofting.
Qualities of a Great Airsoft Playing Area
Airsoft Game Safety - Safety is the number one priority when choosing where to play airsoft since airsoft guns can look very much like real guns and also shoot airsoft BBs
Legality of Airsoft Guns - Make sure the place you choose to play airsoft is legal by checking local laws or asking your local police department or law enforcement agency
Proximity to Town - Choose a place to play airsoft which is close to where you live or plan a road trip to get there if it is an event like an airsoft tournament
Airsoft on Public Property - If you are playing airsoft on public property, make sure it is allowed like at an outdoor recreation area or National Forest
Airsoft on Private Property - If you are playing airsoft on private property, make sure it is ok with the land or property owner and everyone signs a liability waiver (in case someone gets hurt)
Emergency Services - Make sure you know where the nearest emergency services or hospital is in case someone does get hurt, needs medical help, or has a "real world" emergency
Quick Reference Guide to Places You Can Play Airsoft
Place To Play Airsoft

Designated Airsoft Fields

Yes

- ok to play airsoft

Airsoft fields are created specifically for airsoft games and having fun
Referees, game staff, chrono limits, and safety rules help keep players safe
Airsoft games are planned and organized
Fields have unique obstacles, buildings, and terrain features
Entry fees or memberships are required to play airsoft for the day

Learn How to Play Airsoft at Designated Airsoft Fields

MOUT and Urban Warfare Facilities

Yes

- ok to play airsoft

MOUT facilities are often found at airsoft tournaments on military bases
They have many buildings and houses to simulate an urban environment
Airsoft events are planned and organized
Airsoft event staff organize the games, set objectives, and maintain safety
Players have to buy an event ticket to play

Learn How to Play Airsoft in MOUT Urban Warfare Facilities

Forest and Woods

Maybe

- ask permission

Forests and wooded areas with many trees can be great places to play airsoft
Airsoft games here are organized by groups of players or on airsoft forums
Airsoft games on private land need permission from the land owner
Public outdoor recreation areas like National Forests are usually free for anyone to play airsoft
Safety is maintained by the airsoft players

Learn How to Play Airsoft in Forests and Woods

Fields and Open Spaces

Maybe

- ask permission

Fields and open spaces can be good airsoft fields and places to host games
Players wanting to play airsoft games on private property need the land owner's permission
Land features like gullies and ditches can make the airsoft games fun
Airsoft game safety is maintained by players

Learn How to Play Airsoft in Fields and Open Spaces

Abandoned Buildings and Warehouses

Usually not

- Always with permission

Empty warehouses, abandoned buildings, and other indoor areas can make great places to play airsoft
Always ask permission from the building owner in writing and have the players sign release waivers
Watch out for dangerous things left in the buildings like glass, sharp metal, or deteriorating building areas
Make sure the entire area is safe before playing airsoft
Block off areas which are not safe

Learn How to Play Airsoft in Empty Buildings and Warehouses

Cities, Towns, and Suburban Areas

Usually not

- check local laws first

You usually cannot play airsoft in cities, parks, and suburban areas
Local laws usually prohibit shooting BB guns and airsoft guns within city limits
Check local laws before playing airsoft
Be careful about playing in backyards and areas where people can see you
People can be concerned if they see you playing with "guns" and shooting them

Learn Why You Probably Can't Play Airsoft in Cities, Parks, and Urban Areas
Playing Airsoft on Public VS Private Property
We talk a lot about the differences of playing airsoft on public versus private property. This is because it is important to know where you are playing airsoft. If you are playing on public land, make sure it is legal to play there and watch for other non airsoft players who are in the area. If you are playing on private land, make sure you ask permission first before playing.
About Playing Airsoft at Airsoft Fields and Arenas
Airsoft Fields Are Some of the Best Places to Play Airsoft
Designated airsoft fields are one of the best places to play airsoft. This is because the airsoft stores or organizations who run the fields create a safe and fun player experience around the airsoft games played there. The airsoft games are usually organized on weekends and you can learn about the game schedules by calling the field directly, visiting their website, or checking social media postings.
Types of Airsoft Fields
Airsoft fields can be indoor or outdoor. Most indoor airsoft fields are called "airsoft arenas" meaning the airsoft games take place within an enclosed space much like a laser tag type of arena or a shoot house. Indoor fields can have multiple rooms, levels, team bases, sniper nests, and respawn points.
Outdoor airsoft fields usually have playing arenas with designated boundaries and borders. The airsoft game play takes place within these areas and there are usually built structures, bunkers, trenches, metal shipping containers and other field features to keep the games interesting and fun.
Airsoft Field Main Points:
Airsoft fields have scheduled games and playing times
Airsoft players can usually buy an airsoft game pass for a day, a multiday pass, or an airsoft field membership
The entry fees usually range from about $15 to $20 a day
Airsoft fields also sometimes have rental equipment available if you want to play airsoft without buying or a gun or gear which makes it a great way for players to try out new airsoft guns and equipment
The games are usually played by type of game like team deathmatch, capture the flag, diffuse the bomb, escort the payload, last man standing, pistols only and other types of games (including many CSGO style games)
The safety around airsoft fields is very strict and game staff and referees enforce airsoft safety rules
Safety rules include shoot and no shoot areas, airsoft gun chrono procedures , and "goggles on" rules
The airsoft fields also have unique obstacles like barriers, buildings, container houses, mazes, culverts, watchtowers, bunkers, and other types of structures
About Playing Airsoft at MOUT and Urban Training Facilities
Why MOUT Facilities Are Awesome For Airsoft Games and Tournaments
MOUT facilities are another great place play airsoft. MOUT stands for "military operations in urban terrain" and the training area is usually laid out like a small town, city, or neighborhood with houses, multi story buildings, stores, and streets. MOUT facilities are usually found on military bases and are used to train troops and soldiers before deploying them into combat zones.
Airsoft operations will sometimes rent out these MOUT sites to use for airsoft tournaments and game play. Usually the airsoft area of operations (AO) will involve multiple areas with objectives to complete. Standard objectives include securing an area by eliminating the opposing team, holding specific areas or buildings for a time-based limit, and locating persons of interest. In larger airsoft games on MOUT sites, vehicles may also be used to transport players to different areas.
MOUT Facility Main Points:
MOUT facilities are usually found on military bases which are rented for airsoft tournaments
Many airsoft tournaments have fees ranging from $150 to $300 to play for the weekend
Overnight camping is usually available on-site during airsoft events which span multiple days
There are many interesting buildings and points of interest players can use to play airsoft in and around
The safety at the tournament is managed by the hosting airsoft organization and enforced by staff
The airsoft game types range from eliminating specific targets to capturing and holding buildings to transporting resources from one location to another as well as various respawn points on the MOUT site
The airsoft game site is usually very large and may include transportation between points of interest
About Playing Airsoft in Forests and Wooded Areas
Why Forests Make Great Airsoft Fields
Forests with a lot of trees and woods can be interesting places to play airsoft. The trees make many good places to hide and airsoft players can setup fields by establishing set boundaries. When playing airsoft in a forest, players need to understand if they are playing on private or public land.
While playing on private land, first get written permission from the land owner which states it is ok to play airsoft and make sure you explain the sport of airsoft. Typically you can say, "It's like paintball but with plastic BBs which do not leave a paint mess." It is good to have airsoft players sign liability waivers as well in case someone gets hurt on the private airsoft field.
Places like National Forests and public use Bureau of Land Management (BLM) land can make good public places to play airsoft. Airsoft players need to be considerate to watch out for other people also using the land for recreation who are not playing airsoft and do not have face protection like airsoft goggles or masks. Always clean up the area including trash.
Forest Main Points:
Forests and tree filled woods create interesting places to play airsoft and host airsoft games
You can play airsoft on private land by asking the land owner and getting written permission
You can also play airsoft on public use land such as National Forests and on BLM land
The airsoft game boundaries in these areas are whatever the players decide and can be marked or unmarked
Airsoft game safety is managed by the airsoft players
The games can be organized by groups of friends, airsoft forum members, or local clubs
To attract players to these types of airsoft games, using social media postings and local airsoft forums is best
About Playing Airsoft in Open Spaces and Fields
Open Spaces Can Still Make Great Airsoft Game Fields
Open spaces and fields present another good place to place airsoft. You make thing an open field is pretty boring which is sometimes the case. However playing airsoft in grasslands, gullies, ravines, hills, or around series of dirt mounds can create interesting terrain airsoft players can use for games.
Open fields can create some great opportunities for airsoft games like assault the bunker, capture the flag, defend the hill, ravine battles, and more. All you need is to find the right type of terrain. The same guidelines apply here depending on if you want to play on public or private land. Make sure you get permission first which is even more important if you plan to dig fox holes and build airsoft bunkers.
Open Space Main Points:
Open spaces and grassy fields can be good for airsoft games and lead to a fun day of airsoft
Areas with tall grass, gullies, hills, or ditches work well
Get permission to use the land for airsoft if it is private
Airsoft safety is maintained by the airsoft players
Players can build bunkers, foxholes, trenches, and other airsoft field features if they have permission
Wooden pallets and other barriers can also be used for structures, bunkers, and landmarks
The airsoft field boundaries can be marked by fences or a general area or location around the playing area like a hill top or within the slopes or impressions of a ditch
About Playing Airsoft at Empty Warehouses and Buildings
Warehouse Airsoft Games
Empty warehouses and buildings are another interesting to place airsoft. These places might be "abandoned buildings" or they could just be sitting empty without anyone using them. If you want to use one of these buildings to play airsoft, you need to figure out who the owner is and if it is ok to play inside the building. Try to work out some type of agreement with them which will allow you to use the building for airsoft.
If you are allowed to play there, make sure the warehouse or building is safe and free from dangerous things. These things can range from sharp metal to broken glass to hazardous materials and other similar things. Also, do not use the area if a building is falling down, condemned, unstable, has a foundation in poor condition, or dangerous. Be smart. Be safe.
Warehouse Main Points:
Empty warehouses can make great airsoft fields and places to host airsoft games
Do not assume can you just play airsoft in the building
Always get permission from the owner before playing
Look out for dangerous things in the area and building
Make sure the entire warehouse, building, and surrounding area is safe to play airsoft
Block off or restrict any areas which are not safe
Airsoft safety is maintained by the airsoft players
About Playing Airsoft in Cities, Parks, and Suburban Areas
You Probably Cannot Play Airsoft in Cities and Suburban Areas
If you are located in a city or suburban area, you may wonder if you can just set outside or into the backyard to play airsoft. You usually cannot play airsoft within city limits or inside of a town unless it is at a designated airsoft field. Many suburban areas have laws and municipal ordinances around shooting guns (including BB and pellet guns) within the city limits.
Try doing some research to see if playing airsoft is allowed in your town before having a game in your backyard. If it is allowed, it also might be helpful to put up signs notifying neighbors or people in the area that airsoft games are in progress, the guns are fake, and to not enter the playing area without airsoft goggles and masks.
City and Suburban Main Points:
Airsoft is usually not allowed in cities, towns, and suburban areas
This is because of restrictions from local laws against shooting pellet guns
If you have questions about this, check your local laws or call the police department
Airsoft is best played at designated airsoft fields and arenas within suburban areas
If your laws do allow airsoft games, put up signs in the area to keep people safe
The signs should state that the airsoft guns are fake and face protection is needed
As you can see, there are a lot of airsoft places . You can usually find a place by you or setup your own place in the forest, on a field, or in a building. If you are setting up your own field, have a set of rules in place to keep everyone safe. This includes having a designated playing area and staging area to put your gear away from the fight. National forests and public land make great airsoft places as do private property. Check for permission before playing though and have fun playing airsoft.
FAQs About Where To Play Airsoft
You can play airsoft in many places including at outdoor airsoft fields, indoor airsoft arenas, at MOUT sites, in forests and wooded areas with trees, in open spaces and grasslands, and in empty warehouses and buildings. Always make sure you check with the owner of an area before playing. You can also find public use land to play on like in National Forests.
You can find a place to play airsoft by doing several things. You can check with friends or family who have land to see if you can play airsoft there. You can find an airsoft field near you. You can check local airsoft events to see if people are playing close by. You can also research larger airsoft events and tournaments and travel to those as well.
No, it is not a good idea to play airsoft anywhere. It is best to play at an airsoft field or on private land where you have permission to play.
An airsoft place is where you can place airsoft games. Airsoft places include airsoft fields, forests, open fields and grasslands, empty buildings and warehouses.
Check out the airsoft gun reviews!
See our top rated airsoft pistol, sniper, and AEG reviews!