Tactical Backpacks
Find Tactical Backpacks and Bags
Find tactical backpacks to hold your tactical gear and supplies. These backpacks work great for holding airsoft gear, hiking, outdoors, and other adventures when you need a secure way to carry your gear and equipment over rough terrain. Scroll down the page to learn more about tactical backpacks and the types of backpacks available.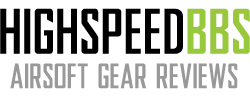 Highspeedbbs editors select and review airsoft products independently. We may earn affiliate commissions from buying links, which help support our testing. Support us.
Showing 1–12 of 1037 results
About Tactical Backpacks
When you are transporting your gear, you need a backpack you can trust which will hold up to the environment, be comfortable to carry, and have enough space to hold everything. Enter the tactical backpack. These packs have everything you need to carry your airsoft gear, camping supplies, bug-out equipment, and everything else in-between. They are also versatile enough so you can swap out your outdoor gear for your work or school supplies while maintaining the "tactical vibes".
Backpack Durability
Your tactical backpack has to be durable so it will be able to survive a long time. A good pack will be made of materials like 1050D ballistic nylon and other Cordura fabrics. These fabrics can hold up under hard use and have a high yarn count weave fabric which makes the backpack more abrasion resistant and durable. In 1050D nylon, the "D" stands for denier which is a unit of measurement for fiber thickness. The "1050" is the yarn count for the individual fibers inside the specific measured area of fabric.
Tactical Backpack Comfortability
Your backpack needs to be comfortable if you are carrying a backpack for a long time over long distances. Look for a tactical backpack with features like a padded waist strap to secure the pack's weight to your hips. This allows you to better carry the weight rather than carrying it all on your shoulders. This makes a huge difference during a long haul like a rucksack march or hike. Most of these backpacks also have air-cooling mesh back panels which helps keep you cool during hot weather. Also, internal frames are better than external frames when it comes to tactical backpack support. Look for this feature when selecting your pack.
Backpack Capacity and Liter Size
It is good to know how much gear you need to carry when selecting a backpack. Backpack sizes are measured in "liters" for the amount of space they can carry things. If you only have a few things to carry, a small day pack around 20 to 30 liters should be ok. If you have more things to carry in your tactical backpack or plan on taking a multi-overnight trip, try a larger backpack with +50 liters.
Tactical Backpacks for Airsoft Gear
Airsoft gear can be bulky if you keep your airsoft masks and goggles, extra airsoft BBs, green gas canisters, and other equipment in the backpack. A good tactical backpack like the Condor 3 Day Assault pack is a good choice for an airsoft backpack. This pack is around 50 liters and should have enough space for your airsoft gear. It also comes in multiple colors like black, coyote, Multicam, and OD green to match the rest of your tactical gear.