Airsoft Rifles
Find Airsoft Rifles, AEGs, Sub-Machine Guns, and Sniper Rifles
Select an airsoft rifle which matches your play style. Airsoft rifles vary by type including automatic electric guns (AEGs), gas powered airsoft rifles, and spring airsoft guns. Like close-quarters combat (CQB)? Try a fast-shooting airsoft rifle like an airsoft M4 with a shorter barrel (SBR) or a sub-machine gun like an airsoft P90. Like long range engagements? Try a designated marksman rifle (DMR) or an airsoft sniper rifle. See the best airsoft rifles with great reviews and ratings. Scroll down the page to learn more about airsoft rifles.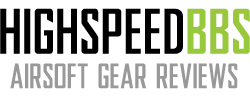 Highspeedbbs editors select and review airsoft products independently. We may earn affiliate commissions from buying links, which help support our testing. Support us.
Showing 1–12 of 2663 results
Types of Airsoft Rifles
There are several common types of airsoft rifles. They include airsoft assault rifles and carbine guns like M4s, AK47s, and HK416s (another M4 style of airsoft gun) as well as other types of rifles like designated marksman rifles (DMR). DMRs are usually better suited for long-range airsoft engagements while carbines are better for mid to close range airsoft battles. Most airsoft rifles work the same way, so we will talk about "M4 airsoft guns" here as a reference for all other types as well like airsoft AK47s, airsoft submachine guns, airsoft P90s, and similar airsoft rifles.
Airsoft Rifles Versus Real Firearm Rifles
Airsoft rifles are usually modeled after real guns and firearms. This makes them great for cross training with a realistic look and feel to actual military and police rifles. For example, M4 airsoft guns are based around the rifles like the M4 military carbine and AR-15 civilian type firearms. These airsoft replicas function in almost exactly the same was as their "real steel" counterparts with the exception that they shoot plastic airsoft BBs. Attachments like foregrips, Picatinny mounted scopes, and backup iron sights (BUIS) can be mounted on both airsoft rifles and real rifles.
Airsoft Rifle Accuracy and Barrel Lengths
The barrel length of an airsoft rifle can help it be more actuate while shooting at longer distances. Keep in mind the maximum effective range of an airsoft rifle is around 300 feet. Using longer barrels around 20″ in length and heavier weight airsoft BBs like 0.25g to 0.30g can improve accuracy while engaging airsoft players at maximum range. If you are using a high-end AEG airsoft rifle like a KWA or ICS brand, upgrade the gun to the limits of airsoft fields near you. If you are using an HPA or CO2 power airsoft gun like a PolarStar, increase your FPS limits as well but don't use "joule creep" since this can get you in trouble at airsoft fields.
Airsoft AEG Parts and Upgrades for Higher FPS
To achieve higher airsoft AEG FPS, you may need to upgrade your internal AEG parts inside the gun and gearbox. These parts include the AEG spring, cylinder, cylinder head, piston, piston head, motor, and Deans connectors. The AEG spring will benefit the FPS upgrade the most since it "launches" the airsoft BB out of the gun. Most AEG spring upgrades past M120 (about 390 FPS in most guns) will require upgrading the internals like gears, pistons, gearbox shell, and other components to add durability to the increased spring power. Not upgrading your internals and pushing your AEG spring power will lead to problems like stripped and broken AEG gear, stripped pistons, and broken AEG guns. Other airsoft gun upgrades like inner barrels, hop-ups, buckings, and nubs can be upgraded for accuracy. These will also affect FPS but not has much as gearbox internals. Do those first. The AEG motor and battery can be upgraded for increased firing and moving the gears in the heavy duty, upgraded gearboxes.
AEG Spring Upgrade – Affects airsoft rifle FPS the most
AEG Piston Upgrade – Affects airsoft rifle gearbox durability
AEG Piston Head Upgrade – Affects airsoft rifle gearbox efficiency durability
AEG Gearset Upgrade – Affects airsoft rifle gearbox durability
AEG Cylinder Upgrade – Affects airsoft rifle gearbox efficiency
AEG Cylinder Head Upgrade – Affects airsoft rifle gearbox efficiency
AEG Gearbox Shell Upgrade – Affects airsoft rifle gearbox durability and resiliency
AEG Inner Barrel Upgrade – Affects airsoft rifle accuracy and efficiency
AEG Hop-up (and hop-up parts)Upgrade – Affects airsoft rifle accuracy
AEG Motor Upgrade – Affects airsoft rifle durability and gearbox efficiency
AEG Battery Upgrade – Affects airsoft rifle efficiency and fire rates
AEG Deans Connectors Upgrade – Affects airsoft rifle electrical efficiency and battery lifespan
M4 Airsoft Rifle Models and Barrel Lengths
M4 style airsoft guns can have a variety of barrel lengths from CQB style "shorties" like the Mk18 CQBR Mod 0 rifle with a 11″ barrel to the 20″ barrel on the M16 styled MK12 SPR (Special Purpose Rifle) airsoft rifle. The Mk18 CQBR has an effective range up to around 150 feet. The Mk12 SPR has an effective range up to around 300 feet. High-end M4 airsoft guns are usually AEGs (automatic electric airsoft guns) meaning they are fully automatic and powered by rechargeable batteries. Other M4 style airsoft rifles are powered by CO2 or HPA gas systems with pneumatic air tanks and air pressure systems. Lower end airsoft M4s are usually spring powered and single shot airsoft guns meaning players have to cock and shoot every shot manually.
Sniper Airsoft Guns
Sniper airsoft guns are different from the other types of AEG and HPA airsoft rifles. Sniper rifles are most commonly spring powered. Some less commonly found airsoft sniper rifles are powered by green gas which can be more finicky and affected by temperature changes. Because of this, spring snipers are the most durable and functional types of airsoft snipers. Using the correct M220 spring setups, spring airsoft snipers can quickly pass +660 FPS which is usually above airsoft field FPS limits with the exception of some European countries. Check with your local airsoft field before using high FPS springs in airsoft sniper guns. If you need to find an airsoft field near you, you can check out our airsoft field and arena list.
Best Airsoft Rifles
The best airsoft rifles depend on your use, expectations, and applications. If you want to be super competitive on an airsoft field with many players, a full-auto +360FPS ICS AEG like an ASG Hera Arms Licensed CQR M4 would be really good and allow you to take out many opposing players. However, this gun costs as much as $480 USD! If you just want to plink around the backyard with some friends, a $40 GameFace GFR37 Elite Renegade Single-shot Airsoft M4 would still be fun! This spring powered M4 would still let you shoot airsoft BBs at about 350 FPS one shot at a time.