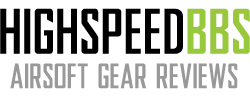 Highspeedbbs editors select and review airsoft products independently. We may earn affiliate commissions from buying links, which help support our testing. Support us.
How Airsoft Guns Work Table of Contents
Add a header to begin generating the table of contents
How The Three Main Types of Airsoft Guns Work
A lot of people know about airsoft and play it regularly, but how do airsoft guns work? Do you know? Do you know about the three types of airsoft guns? They include spring airsoft guns, automatic electric airsoft guns or AEGs, and green gas airsoft guns. Each type of gun shoots airsoft BBs using different types of propellant mechanisms. Learn about the types below and which one might best suit your game play style.
Spring Powered Airsoft Guns
Spring airsoft guns are one of the most common types of airsoft guns. These are the type of gun you can usually find at sporting goods stores and Walmart for under $50 USD. The most commonly seen type of spring airsoft guns are spring pistols, spring rifles, and spring sniper rifles. These airsoft guns have manual cock and shoot single-shot actions. Airsoft players have to manually chamber an airsoft BB into the gun from the magazine and shoot the airsoft BBs one at a time. The clear airsoft pistol below shows the internal workings and springs in the pistol's slide.
Spring Airsoft Gun Advantages and Disadvantages
These types of airsoft guns have several advantages including the fact that spring airsoft guns are reliable, easy to maintain, and fairly high powered airsoft guns with durable actions, parts, and firing mechanisms. The gun's plastic breaking is one of the few problems you may have with a spring airsoft gun. These guns still fire well in rain and wet environments unless the entire spring airsoft gun is submerged in water while trying to fire it. Players need to shake the water out of submerged weapons first to allow the spring to shoot the BB as air flows back into the gun barrel.
There are also high accuracy, precision airsoft guns only powered by springs which provide airsoft snipers with some great advantages on the airsoft fields. The best and most popular airsoft sniper rifles are usually single-shot spring airsoft guns with bolt actions that are extremely quiet. The biggest disadvantage of spring airsoft guns is that these weapons have to be manually cocked in between each shot, so the rate of fire is low compared to other types of airsoft guns.
Spring pistols and airsoft handguns are usually the most common guns people use when they first start to play airsoft. Can spring pistols be used to play airsoft? Yes. However, these pistols are not very effective when playing against other airsoft players who are using airsoft AEG rifles and other types of long range, automatic airsoft weapons. Most airsoft players still own several airsoft pistols or "springers" as some people call them just for fun. They are also quite handy for "pistol only" or "spring airsoft gun only" types of games. Not all spring airsoft guns are cheap however. Some really good spring airsoft guns cost $100s of dollars and are at or near the same price point as AEGs.
About Airsoft Gun Springs
You may think a spring is a spring, and all springs are similar, but this is not the case with airsoft guns. Spring airsoft guns can use different types of springs. The two main types are standard springs and irregular pitch springs. The difference between the two airsoft gun spring types is how the spring coils are wound when the spring is made.
Irregular Pitch VS Regular Airsoft Gun Springs
Irregular pitch airsoft gun springs have spring coils which vary throughout the composition of the spring. Check out the example irregular M100 airsoft gun spring below. Notice how the coils start off closer together on the left and expand in width as the spring coils to the right. In the middle of the irregular pitch airsoft gun spring, the coils are close together and then the left side of the spring coils are wider again.
This tight and wide spring coil pattern creates an "irregular pitch" which allows the different parts of the airsoft gun spring to expand and contract at different speeds which allows the more tightly coiled coils to respond faster increasing the springs inertia (the ability to respond to an outside force like an airsoft gun trigger firing a 6mm airsoft BB). These springs are different from regular pitch springs (evenly coiled throughout the whole spring) because irregular pitch springs are more energy efficient, practical (because spring science), and increase the airsoft gun part lifespans and durability.
About Spring Airsoft Sniper Rifles
Spring airsoft sniper rifles are some of the most effective types of spring airsoft guns. These are specifically designed long range rifles which use high powered springs to shoot airsoft BBs at up to 400+ FPS. These springs come in different variations of the M100 like the M110, M120, and M150. The "M" in the springs stands for meters and the number is the approximate meters per second energy level the spring will generate. The following table is a rough estimate at the FPS different M series airsoft gun springs will generate. These springs are interchangeable in higher end airsoft guns using the correct tools to conduct a "spring swap" and replace the spring inside the gun with the new spring.
Keep in mind these are approximations for airsoft BB FPS using these springs. The actual FPS will depend on the spring manufacturer you use, airsoft gun setup, airsoft BBs used, internal upgrades, airsoft gun components used, and other factors involved. When you are using high powered FPS springs, make sure your airsoft gun is upgraded enough to support the added stress on the gun's hardware and internal components. Also make sure your higher FPS are allowed at your local airsoft fields.
M90 Airsoft Gun Spring

270 FPS - 290 FPS (Approximately +/- 20 FPS)

Airsoft Spring Rifles and Airsoft AEGs

M100 Airsoft Gun Spring

300 FPS - 320 FPS (Approximately +/- 20 FPS)

Airsoft Spring Rifles and Airsoft AEGs

M110 Airsoft Gun Spring

330 FPS - 350 FPS (Approximately +/- 20 FPS)

Airsoft Spring Rifles, AEGs, and Sniper Rifles

M120 Airsoft Gun Spring

360 FPS - 380 FPS (Approximately +/- 20 FPS)

Airsoft AEGs and Sniper Rifles

Upgrade Your Internal Airsoft Gun Components To Use More Powerful Springs

M130 Airsoft Gun Spring

390 FPS - 410 FPS (Approximately +/- 20 FPS)

Airsoft AEGs and Sniper Rifles

M140 Airsoft Gun Spring

420 FPS - 440 FPS (Approximately +/- 20 FPS)

Airsoft Sniper Rifles

M150 Airsoft Gun Spring

450 FPS - 470 FPS (Approximately +/- 20 FPS)

Airsoft Sniper Rifles

M160 Airsoft Gun Spring

480 FPS - 500 FPS (Approximately +/- 20 FPS)

Airsoft Sniper Rifles

M170 Airsoft Gun Spring

510 FPS - 520 FPS (Approximately +/- 20 FPS)

Airsoft Sniper Rifles (Usually Above FPS Limits)

M180 Airsoft Gun Spring

540 FPS - 560 FPS (Approximately +/- 20 FPS)

Airsoft Sniper Rifles (Usually Above FPS Limits)

M190 Airsoft Gun Spring

570 FPS - 590 FPS (Approximately +/- 20 FPS)

Airsoft Sniper Rifles (Usually Above FPS Limits)

M220 Airsoft Gun Spring

660 FPS - 680 FPS (Approximately +/- 20 FPS)

Airsoft Sniper Rifles (Usually Above FPS Limits)
Spring Airsoft Gun Brands
Many airsoft companies are making spring airsoft guns these days. Back in the day, the best spring airsoft gun brands were companies like Tokyo Marui and KWC, but now many more competitors have entered the airsoft gun market. For the best spring airsoft guns check out brands like:
Automatic Electric Gun (AEG) Airsoft Guns
Automatic electric airsoft guns (AEGs) are what airsoft players typically think of when a player is shooting many airsoft BBs very fast and at long distances. These airsoft guns are typically the standard for force-on-force engagements on the airsoft field because of their suppressive fire capability to shoot quickly keeps the opposing players' heads down. Usually, airsoft games are won by the team with more AEGs or players with better accuracy firing AEGs from hiding places behind cover and concealment.
How AEG Airsoft Guns Work
AEG airsoft guns work by compressing air and forcing the air through the airsoft gun's barrel to shoot the airsoft BBs. AEGs usually have three modes like real guns do: Safe, Semi-Auto (single shot), and Full-Auto. In fully automatic firing modes, AEGs can fire up to 20+ airsoft BBs a second or around 1,200+ airsoft BBs a minute. This depends on your magazine capacity and ability to quickly reload the airsoft gun.
The rates of fire (ROF) of squad support AEG machine guns can be even higher like the EMG M1919 which can shoot 38 airsoft BBs per second and has a 5,000 round airsoft BB box magazine. However, the standard AEG used by most airsoft players has a more economical 14 to 18 airsoft BBs per second ROF which helps to conserve BBs as well as the airsoft gun battery for playing more games. Semi-auto mode is also useful for increased accuracy and firing 3 round bursts in quick succession.
These airsoft guns are electric and use a "gearbox" to house all of the gun's hardware, components, parts, wiring, gears, cylinders, and valves. All of these gearbox parts work together to compress the air with the help of a motor which is powered by an AEG battery and connected together with wires. This is why the airsoft guns are called "automatic electric airsoft guns". The concept of the AEG's air powered action is based around using an electric AEG motor to pull back the piston inside the airsoft gun and then release it very quickly. Tom "Anvil" Hibberd does a great job describing how AEG guns work and the hardware inside of the gun. Here is what the internal gearbox looks like on an LCT version 3 gearbox.
An Airsoft AEG History Lesson
The first generation AEG airsoft guns were introduced into the world of airsoft in the late 1980s. Back then, the components and hardware weren't as good or refined as they are today. There probably wasn't even an AEG gearbox version number back then, but these AEGs could have had version 1 gearboxes. At the time in the 1980s and 1990s, gas and propane airsoft weapons were the most reliable airsoft guns and the most used guns of choice.
During the late 1990s and early 2000s, AEG airsoft guns slowly took over the airsoft battle fields as they became a weapon of choice over the early gas airsoft guns. Tokyo Marui airsoft guns gained popularity during this time as the company based in Japan became one of the first big producers of high quality AEG airsoft guns and importers of airsoft guns into the United States. In 1999, Tokyo Marui released several new AEGs and a new electric pistol.
Tokyo Mauri airsoft guns dominated the airsoft scene after this point with the releases of the Tokyo Marui Colt M4A1 airsoft assault rifle AEG, the Tokyo Marui MP5SD6 and MP5A5 submachine gun AEGs, the Tokyo Marui SG1 AEG sniper rifle, and the Tokyo Marui AK-47 AEG. The new Tokyo Marui electric pistol was the M92F EBB which used a new electric blowback (EBB) system for added realism. Since then, many other airsoft gun companies paved the way making AEGs one of the most popular guns in the sport of airsoft.
AEG Airsoft Gun Advantages and Disadvantages
AEG airsoft guns are some of the most popular airsoft guns because of their advantages over other types of airsoft guns. These types of airsoft guns come in many shapes and sizes from small airsoft pistols like the one designed by Tokyo Marui to standard airsoft assault rifles and M4 carbines to squad supporting machine guns. All of these different styles and models of guns have this in common, they are powered by gearboxes, batteries, and electricity. AEGs are durable, have very high fire rates, are modular with repairable gearboxes and internal hardware, extremely upgradeable with aftermarket airsoft gun parts, can use large airsoft gun magazine capacities, and have low airsoft gun maintenance.
High durability is a great advantage of AEG airsoft guns. They use electric powered motors, gears, and pistols powered by electricity stored in batteries to send airsoft BBs flying across the airsoft field. Yes, there are a lot of moving parts, but each of the parts are crafted for superior durability from the hardened steel gears in the gearbox to the pistons with reinforced teeth to the electrical switches and wiring which can last for hundreds of thousands of rounds of airsoft BBs fired. If an airsoft gun part breaks, it can easily be replaced or upgraded and the airsoft gun will continue to perform as intended (or better if upgraded).
AEG Airsoft Guns VS GBB Airsoft Guns
Electric airsoft guns also don't suffer from other problems experienced by other types of airsoft guns like gas airsoft guns. For example, the hardware inside AEG airsoft guns can operate well in the cold and snow as long as the AEG battery lasts and has a good charge. Cold can drain airsoft gun batteries faster, but that is nothing compared to the problems faced by gas blowback (GBB) airsoft guns which experience loss of compression due to the colder temperature. In extreme cold cases when it is snowing, the expanding gas in GBB airsoft guns is limited to only send airsoft BBs a few feet. AEGs also have amazing fire power on the airsoft fields with very fast rates of fire (ROF).
Airsoft AEG Rate of Fire
Electric powered airsoft guns use high torque motors, hardened steel gears, and other hardware to rapidly shoot airsoft BBs. AEG airsoft guns are specifically designed to shoot airsoft BBs in both semi-automatic or single-shot and fully-automatic firing modes. Because of this, these guns have this fast firing capability in both semi-auto and full-auto. In semi auto mode, the airsoft gun will fire airsoft BBs as fast as a player can pull the trigger. In full auto mode, the airsoft gun will continue to fire airsoft BBs until the magazine runs dry or the battery dies. The electricity brings the airsoft gun to life as you engage multiple targets at once with suppressive airsoft BB fire.
AEG Airsoft Gun Upgradability
AEG airsoft guns are also some of the most highly upgraded guns used in airsoft games. AEG platforms are modular and you can build out an AEG rifle to your heart's content. If you want a long distance rifle, use a long 509MM inner barrel like the ones found on M16 airsoft guns and MK12 Mod 0/1 Special Purpose Rifle (SPR) airsoft gun. Boost your FPS to the airsoft field limit, and you will be taking long distance shots at sniper rifle ranges with a semi and full auto capable AEG airsoft gun. If you prefer CQB, you can upgrade a shorter AEG submachine gun with reinforced gears for increased full auto firing. Your imagination is the limit with upgrading your airsoft AEG.
AEG Magazines: Real VS Mid VS High Caps
How many airsoft BBs you can carry with you into battle depends on how many magazines you have and what they hold. AEG airsoft guns can use a wide variety of magazine capacities from real capacities, to mid capacities, to high capacities. Real capacity airsoft magazines or "real caps" often hold 20 to 30 rounds of airsoft BBs each like a real gun would. Mid capacity airsoft gun magazines or "mid caps" often hold around 120 to 160 airsoft BBs each. High capacity magazines or "high caps" hold 300 to 5,000 rounds of airsoft BBs. Most airsoft fields limit the high capacity magazines on a team to squad support weapons like M248 Saws, miniguns or microguns, and EMG M1919 Machine Guns, and similar insane airsoft guns.
AEG Airsoft Gun Maintenance, Tools, and Gearbox Care
Maintaining your AEG airsoft gun is pretty easy with the right tools. First and foremost, always charge your airsoft gun battery and have an extra backup in case your primary battery dies. The battery keeps your airsoft gun running and in the airsoft game, so take good care of it including cycling it and discharging it (depending on the type of battery cells). Besides the battery, take care of your inner barrel with an occasional spray of silicone oil to lubricate things. Also, lightly lubricate the hop-up unit and inspect the nub occasionally to keep it in nice working order.
The AEG gearbox and the hardware inside of it is made to last for a long time, so take care of your gears, gearbox, and motor. Try not to excessively dry fire the gun on full auto for extended periods of time. Keep the areas around the motor and gearbox clean and dry. AEG airsoft guns are water resistant and work well in the rain. However, try to avoid submerging the airsoft gun fully in water and don't try to fire the weapon under water. If the gun does get wet playing in the rain or snow, disconnect the battery and thoroughly dry out the airsoft gun afterwards. Oil the AEG airsoft gun parts which need it using silicone oil after the gun is dry. Use tools to dismantle the gun if needed. Be sure to remember which gun parts go where though!
The disadvantages of using an AEG airsoft gun are far fewer than the advantages. However, several things must be considered.
AEG Guns Are More Expensive
AEG guns can be expensive because of the higher quality airsoft gun features, hardware, and components used in the airsoft gun builds. The retail price points on a nice AEG airsoft gun can run anywhere from $120 USD for a cheaper AEG airsoft rifle to $500+ for a custom-made-for-you upgraded AEG. The really high end guns can be close to one thousand dollars as well. When upgrading an AEG, make a budget for how much you want to spend and what modifications you want to make to the airsoft gun. When considering buying an electric airsoft gun, look for the best AEG airsoft gun which is within your budget and well rated by players for being high quality.
AEGs Have Many Internal Parts
The internal gearboxes found inside AEG airsoft guns have many moving parts in them including hardware like the springs, gears, bushing, wires, pistols, cylinders, seals, and other things we talked about earlier. Sometimes these gears and parts jam or stop moving while on semi-auto or single shot mode. When this happens, an easy fix is to attempt to fire the AEG on full-auto to reset the gear sequence before switching back to semi-auto.
Try not to take the AEG gearboxes apart unless you know what you are doing. The timing of the gears is what allows the AEG to function and shoot airsoft BBs. If you use your tools to open up the gearbox, change things around, and don't set all of the airsoft gun gearbox components back together just right, the airsoft gun might not work. If you do need to open up an AEG gearbox because there is not an airsoft shop near you or you are curious, watch several YouTube videos about it first so you will know what to expect. Also have the correct tools like screwdrivers, Torx wrenches, and other tools your airsoft gun uses.
Electronic Blowback (EBB) Airsoft Guns Are Kind of Bad
Electric airsoft gun technology has come a long way from where it first began. However, some things are still developing. Electronic blowback (EBB) features of AEGs are still kind of bad. Gas blowbacks are awesome because of the blowback force of the green gas. Electric blowbacks just aren't the same and usually have weak motors which create the blowback action.
In EBB airsoft pistols, the common problem is that the blowback system is scaled down to a smaller size to fit into the handgun. This can create problems since the airsoft gun's performance suffers for the added EBB blowback action. The result is an electric airsoft pistol which looks cool, but most of the airsoft gun's internal space and grip is occupied by hardware like wiring, switches, batteries, and motors. Ask friends for recommendations and read reviews online before buying an electric airsoft pistol.
Due to AEG airsoft gun popularity, many airsoft gun manufacturers feature them in their gun line ups. For the best AEG airsoft guns check out brands like:
Check Out Our Best Airsoft Gun Reviews
Our reviews help you find the best airsoft gun for you!