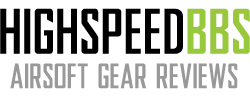 Highspeedbbs editors select and review airsoft products independently. We may earn affiliate commissions from buying links, which help support our testing. Support us.
Airsoft Gun Table of Contents
Add a header to begin generating the table of contents
Airsoft guns are the primary weapon systems players use when playing airsoft. They are one of the most important pieces of equipment airsoft players use and airsoft games are usually won or lost depending on the types of airsoft guns in the game and players' accuracy with those weapons.
These airsoft weapons and their airsoft accessories are some of the first few things people think about when it comes to airsoft. Because of this, airsoft players think and talk about their airsoft guns and how they want or plan to modify and upgrade them the most. This is also the part of airsoft that costs most, and therefore, it's essential to make a good choice selecting a good quality airsoft gun brand and making the choice to buy an airsoft gun type that player will be satisfied with.
Choosing the airsoft gun that is right for you all depends on knowing the strengths and weaknesses of the airsoft gun, the airsoft gun's capabilities, and the play styles associated with different types of airsoft guns. If you are looking for information about airsoft guns and which type you need to play airsoft, you've come to the right place.
We will start with the basics and talk all about of airsoft guns including the different types of guns, the hardware inside of the airsoft guns, what powers the guns and allows them to shoot airsoft BBs, what magazine types are good to use with your airsoft gun, and other things like choosing batteries for electric airsoft guns and gas for blowback guns.
Basic Information About Airsoft Guns
Airsoft guns shoot plastic 6mm (six millimeter) airsoft BBs out of their barrels. This is the "ammo" used in the airsoft guns and the BBs are usually stored in the airsoft gun magazines. The guns shoot these BBs using several methods. Some airsoft guns use air to fire the BBs and propel them out of the gun barrel. Other guns use gas mixtures to fire the BBs. However the airsoft gun fires the 6mm airsoft BBs, the science and inner workings of the airsoft guns remain roughly the same.
Airsoft Gun Inner Workings and Hardware
The science behind the hardware and inner workings of airsoft guns works like this, the BBs are propelled through the airsoft gun barrel by differences in pressure. High pressure air or gas is sent from behind the plastic airsoft BB which moves move the BB down the gun barrel where the pressure is lower. The pressure "pushes" the BB.
The chamber of the airsoft gun creates the high air pressure difference using hardware like springs, gears, pistons, values, motors, cylinders, cylinder heads, seals, and nozzles. This includes mechanisms and small tension springs inside the pressurized, loaded piston in the airsoft gun cylinder. The metal hardware components are usually made of hardened steel. When the airsoft gun magazine loads and chambers an airsoft BB, the airsoft gun piston is drawn back and the airsoft gun spring is loaded under tension.
At this point, the airsoft gun piston locks in place at the rear position on the piston teeth and a 6mm plastic airsoft BB is loaded from the airsoft gun magazine and fed into the gun barrel using the loading ramp in the chamber. The piston has a cylinder head which is sealed around the edges with a rubber gasket which creates a sealed tube. When the airsoft player pulls the airsoft gun trigger, the trigger releases the piston which moves forward as it is pushed by the airsoft gun spring creating high pressured air in front of the piston since the air can only move forward towards the airsoft gun barrel.
As the spring decompresses, the piston moves quickly forward which rapidly compresses the air in front of the cylinder head. This movement creates the high pressured air needed to continue down the gun barrel propelling the airsoft BB out of the airsoft gun. In fully automatic airsoft guns like AEGs and green gas blowback (GBB) airsoft guns, this compression and expansion can take last hundreds of times a minute and many airsoft BBs are fired in very fast succession.
In electric airsoft guns like automatic electric airsoft guns (AEGs), many of these airsoft gun parts and hardware described above are located inside the internal gearbox in the receiver of the airsoft gun. The gearbox contains a balanced combination of these parts which move in sequence to rapidly create compression over and over as the airsoft weapon is fired. Experienced airsoft gun technicians and curious hobbyists can also use specific airsoft gun tools to modify, upgrade and improve the AEG gearbox hardware, efficiency, and functionality.
Airsoft guns fire round balls of spherical plastic. These balls are called "airsoft BBs". They are 6mm in diameter and come in many different BB colors, weights, and sizes. The weight of airsoft BBs are measured in grams. Some of the standard weights of airsoft BBs include (from lightest to heaviest): 0.12g, 0.20g, 0.25g, 0.28g, 0.30g, 0.36g, 0.43g, and 0.46g. The weight of the airsoft BBs depends on the use case airsoft players need for and the airsoft guns they are using.
Lighter airsoft BBs like 0.12g are usually only used in small airsoft pistols. Standard airsoft BBs like 0.20g and 0.25g are commonly used in any airsoft gun in standard playing conditions. Heavier airsoft BBs like 0.36g and 0.43g are used in airsoft sniper rifles for greater accuracy at longer distance or with airsoft rifles in windy conditions where BB flight stability is needed.
Keep in mind that wind affects airsoft BBs based on the BB gram weight. Kinetic energy is also factor to consider as the airsoft BB leaves the muzzle of the airsoft gun barrel. Lighter weight BBs lose their kinetic energy faster due to air resistance than heavier weight BBs. When dealing with and calculating the kinetic energy of an airsoft BB, airsoft players also need to keep the FPS of the airsoft gun in mind.
Standard Airsoft BB Weights for FPS Chronos
When determining the feet per second (FPS) shooting speed of an airsoft gun, 0.20g 6mm airsoft BBs are the standard size and weight used to set the FPS baseline. The 0.20g airsoft BBs are fired out of the airsoft gun being tested and through a chronograph instrument to measure velocity, Joules or energy, and other airsoft gun firing metrics. Often times, the airsoft guns will be shot several times with the average or highest FPS reading used for the gun's FPS reading.
This standard FPS testing measure with 0.20g airsoft BBs is used to check FPS readings at airsoft events and playing fields. These readings can range from acceptable to "hot" depending on how fast the airsoft gun shoots. A "hot airsoft gun" means the gun is shooting faster than the established FPS standards and over the limits for the specific type of airsoft gun. Airsoft fields take these FPS measurements and readings into account when determining things like airsoft field FPS regulations.
Airsoft guns which do not chrono well and are classified as "hot" airsoft guns may not be allowed in gameplay at certain airsoft fields. The airsoft guns which successfully pass the FPS tests are usually marked at the chrono station by a small colored zip tie which is located somewhere around the front of the airsoft gun. This should not be removed for the duration of gameplay or the airsoft event.
Post Chrono Airsoft Gun Mods at Airsoft Fields and Events
It is up to the airsoft player's honor to not modify, swap AEG springs, or upgrade other airsoft gun components which affect FPS after being chronoed. If upgrades or AEG spring swaps do need to be made, airsoft players need to let game staff know and rechrono their airsoft gun using 0.20g airsoft BBs again. Be careful making any modifications past "hot" limits after chronoing! If airsoft players do mod their guns and players question their FPS limits, game staff can make players rechrono their guns at any time. Cheating by upgrading your airsoft gun post chrono can lead to removals from airsoft events and bans from airsoft fields.
Airsoft Gun FPS and Airsoft BB Weight
We can determine the optimal airsoft BB weight to use in an airsoft gun using the following values for kinetic energy and airsoft BB weight by gram. These values are recommended by Novritsch airsoft BBs for getting the most range and performance out of airsoft sniper rifles. You can learn more about Novritsch airsoft BBs here.
0.25g weighted airsoft BBs in airsoft guns with 230 to 330 FPS or 0.5 to 1.0 Joules
0.28g weighted airsoft BBs in airsoft guns with 330 to 400 FPS or 1.0 to 1.5 Joules
0.30g weighted airsoft BBs in airsoft guns with 360 to 400 FPS or 1.2 to 15 Joules
0.32g weighted airsoft BBs in airsoft guns with 360 to 400 FPS or 1.2 to 1.5 Joules
0.36g weighted airsoft BBs in airsoft guns with 400 to 470 FPS or 1.5 to 20 Joules
0.40g weighted airsoft BBs in airsoft guns with 430 to 520 FPS or 1.7 to 2.5 Joules
0.43g weighted airsoft BBs in airsoft guns with 450 to 520 FPS or 1.9 to 2.5 Joules
0.46g weighted airsoft BBs in airsoft guns with 490 to 700 FPS or 2.2 to 4.5 Joules
0.49g weighted airsoft BBs in airsoft guns with 520 to 700 FPS or 2.5 to 4.5 Joules
These weight to FPS energy ratios give us a usable range for optimum performance in sniper rifle airsoft guns. For standard airsoft guns like AEGs, airsoft BB weight still matters. We can use a simple chart like the one below to see which airsoft BBs will work optimally with the FPS of the airsoft gun.
If you are playing at an airsoft field, be sure to check the field guidelines around acceptable FPS for your airsoft gun type and style. Ask game staff about any questions you have. Most airsoft fields, airsoft arenas, and designated playing areas have FPS limits. You will have to "chrono" your airsoft gun's FPS using a chronograph instrument which calculates the airsoft BB speed to ensure you are within the required limits to use the airsoft gun on the field during game play.
Calculating Airsoft Gun Muzzle Velocity and Kinetic Energy
If you are interested in calculating the muzzle velocity and kinetic energy of your airsoft gun, we can dig into the world of physics and potential energy to use the formula for kinetic energy. The kinetic energy formula is seen below. We won't get too into the weeds here because we are mainly talking about airsoft guns here. The formulas are provided for knowledge and reference however.
Kinetic Energy Physics Formula
Ek = 1/2mv2
This is the standard written notation for the kinetic energy physics formula we will need to calculate the energy behind a fired airsoft BB.
Kinetic Energy Physics Formula
Scientific Notation
This is the scientific notation representation for the same kinetic energy physics formula. Seeing the formula in this format gives us a better idea about what the operators do.
Both of these formulas for kinetic energy are the same. The we can see the same values are passed where:
Ek is kinetic energy
m is the mass in kilograms of the airsoft BB
v is the velocity in meters per second
The velocity is squared
The mass times velocity squared is divided by one half
Kinetic Energy To Joules for Airsoft Guns
So, since we know the kinetic energy formula from above and the fact that kinetic energy (Ek) is directly proportional to the mass of the object and to the square of its velocity (Ek = 1/2mv2), we can use this information to calculate the related Joules (J) of energy.
We will need to convert grams to kilograms for the Joules energy calculation. The weight of an airsoft BB comes in handy here since for example, a 0.25g airsoft BB is 0.00025kg in weight (1,000 grams = 1 kilogram). If the mass of an airsoft BB has units of kilograms (add two zeros to the airsoft BB weight since the BB weight is grams) and the velocity of meters per second (using chronograph speeds), the kinetic energy of an airsoft gun has units of kilograms-meters squared per second squared.
Therefore, the kinetic energy of airsoft guns is usually measured in units of Joules (J) where one Joule of energy is equal to 1kgm2/s2.
Why We Should Care About Joules and Airsoft Guns
That's all find and great you might say, but why should we care about all this science, energy, and math? Well, if you really want to get into modding airsoft guns, know these calculations is important to understand and limit how high the airsoft gun's muzzle velocity can be to still be legal and usable on airsoft fields. It goes back to airsoft field limits FPS (which is part of the energy calculation of the airsoft gun).
If you know the FPS limit, you can dial the energy of your airsoft gun right up against it by customizing your gun for maximum performance, range, and FPS. For example, if the standard for airsoft guns is to have a maximum of 0.8 Joules of energy, this equals roughly 90 MPS (meters per second - m/s) which is about 295 FPS with a 0.20g bullet. This is a really low FPS example and most fields are much higher (around 400 FPS), but the example shows you can compare Joules to FPS.
About Airsoft Gun Joule Creep
Now that we understand kinetic energy and Joules, we can talk about "Joule creep". This is a phenomenon where an airsoft gun shoots lighter 0.20g airsoft BBs at around 1 Joule but also shoots heavier airsoft BBs like 0.30g+ BB weights at higher Joule energy levels over 1 Joule.
This occurs because of the volume of the air behind the airsoft BB which pushes it out of the airsoft gun barrel when the BB is fired. A lighter weight airsoft BB like 0.20g needs less air to move it completely out of the gun barrel. A heavier weight airsoft BB like 0.30g weighs more, so it needs more air to spend more time trying to push it out of the barrel. This added time spent building up air volumes behind heavier BBs allow them to generate more kinetic energy inside the airsoft gun barrel and have a high Joule energy leaving the muzzle of the gun.
Airsoft Guns Capable of Joule Creep
Airsoft guns which are capable of Joule creep have to have extra amounts of air or gas in the chamber. Because of this fact the following types of airsoft guns are susceptible to the Joule creep phenomenon:
Gas blowback (GBB) airsoft guns - The added gas from the blowback mechanism increases the volume of gas available in the gun's chamber and consequently the amount of gas propelling the airsoft BB out of the airsoft gun barrel.
Electric airsoft gun AEGs with over volumed cylinders - Using certain cylinders in AEG gearboxes like type 0 cylinders which do not feature ports allows more air into the cylinder. When the piston compresses, the extra air volume is forced out of the barrel shooting the airsoft BB and creating Joule creep.
Polarstar and HPA airsoft guns - These airsoft guns use systems of "Fusion engines", cylinders, hoses, regulators, and compressed high pressured air (HPA) tanks to fire the airsoft BBs out of the gun barrels. This type of airsoft gun action can easily create Joule creep as the high pressured air flowing into the Fusion engine allows the gun to fire continuously and is regulated by the gun operator.
Specific Example of Joule Creep
Like we talked about earlier, an airsoft gun with excessive air volume shooting a lighter weight 0.20g airsoft BB has extra air volume which is not required to shoot the BB out of the gun barrel at 1 Joule of energy. This changes when a 0.30g airsoft BB is used since the extra air has more time to build up behind the heavier weight of the airsoft BB to help it gain more kinetic energy as it leaves the gun barrel. Check out the graphic below for a visual idea of what Joule creep looks like.
Why We Should Care About Increased Joules
A lot of airsoft players care about FPS. FPS is cool right? It defines how fast you are shooting airsoft BBs, but the Joules and energy behind the airsoft BB also matters. That is why we should care about Joule creep. Heavier airsoft BBs can travel farther with more energy when fired at the same FPS as lighter BBs.
If a 0.20g airsoft BB at 1 Joule shooting around 300 FPS can accurately engage targets at around 120 to 150 feet
Then a 0.30g airsoft BB at 1.3 Joules shooting around 300 FPS will have a longer range since it weighs more and may be able to accurately engage targets at around 150 to 170 feet
This matters a lot when playing airsoft. It is frustrating and kind of unfair game play if you are getting tagged by airsoft BBs at ranges where you gun can't even reach the other player. The bottom line is that you need to understand what Joule creep is and understand how Joule creep works. Try not to abuse Joule creep on the airsoft field. Airsoft is about having fun, playing with friends, and building your tactical skills. Not sitting back and taking unfair advantages of long ranged distance shots while abusing Joule creep.
Airsoft Gun FPS Limits and Laws
If you have specific questions about the legality of FPS and Joule limits in your state or country, consult your local laws. Different states, countries, and areas have different laws around airsoft guns. A good way to check airsoft laws and guidelines near you is to call a local airsoft shop, airsoft playing field, or check around on the internet.
For example in Sweden, airsoft guns can be used there with extremely FPS ratios. M220 airsoft gun springs capable of 750 FPS are known to be legal in certain places. Semi-automatic and full-automatic airsoft guns can be around 3 Joules. However, bolt action rifles and other manually cocked airsoft guns can range as high as 10 Joules. These Joule ratings are measured about 4 meters from the airsoft gun barrels. Because of these high limits, Sweden is known to have one of the highest FPS limits on airsoft guns in the entire world.
When thinking about airsoft guns and FPS, consider that the standard airsoft gun with an energy level of 0.8 Joules has an effective, accurate range of about 30m or 100 feet. Accuracy is a relative term of course. Keep your engagement distance in mind when shoot at other players with high FPS airsoft guns. Also, keep CQB rules in mind since some fields do not allow you to shoot players with primary airsoft guns like AEGs and sniper rifles from less than 15 feet away. It is best to transition to a sidearm like an airsoft pistol at these close distances.
Airsoft Guns: Types and Styles
Airsoft guns are usually divided into different types based on how they are powered and which type of mechanism shoots the airsoft BBs out of the gun. There are three main types of airsoft guns which are usually found in most airsoft games:
Spring airsoft guns
Electric airsoft guns (including AEGs and HPAs)
Gas airsoft guns (including green gas and CO2 non blowback, partial blowback, and fully blowback)
Each type of airsoft gun has pros and cons which make it better or worse for individual airsoft players depending how they like to play or their airsoft team role like sniper, grenadier, or squad machine gunner.
The types of airsoft guns above shouldn't be confused with the styles of airsoft guns like:
Pistols
Sub-machine guns
Assault rifles
Squad support machine guns
Sniper rifles
Keep in mind a style of gun like an airsoft M4 assault rifle can have multiple types of the same style like a spring powered airsoft M4, an AEG powered airsoft M4, and a gas or CO2 powered airsoft M4. These airsoft guns look the same (they all look like an M4 rifle), but they are difference since they shoot the airsoft BBs out of the rifle with spring, electric, or gas mechanisms. We will talk more about these later down below along with the specific types of each style of airsoft gun.
Visual Guide To Airsoft Gun Styles
How The Three Main Types of Airsoft Guns Work
Spring Powered Airsoft Guns
Spring airsoft guns are one of the most common types of airsoft guns. These are the type of gun you can usually find at sporting goods stores and Walmart for under $50 USD. The most commonly seen type of spring airsoft guns are spring pistols, spring rifles, and spring sniper rifles. These airsoft guns have manual cock and shoot single-shot actions. Airsoft players have to manually chamber an airsoft BB into the gun from the magazine and shoot the airsoft BBs one at a time. The clear airsoft pistol below shows the internal workings and springs in the pistol's slide.
Spring Airsoft Gun Advantages and Disadvantages
These types of airsoft guns have several advantages including the fact that spring airsoft guns are reliable, easy to maintain, and fairly high powered airsoft guns with durable actions, parts, and firing mechanisms. The gun's plastic breaking is one of the few problems you may have with a spring airsoft gun. These guns still fire well in rain and wet environments unless the entire spring airsoft gun is submerged in water while trying to fire it. Players need to shake the water out of submerged weapons first to allow the spring to shoot the BB as air flows back into the gun barrel.
There are also high accuracy, precision airsoft guns only powered by springs which provide airsoft snipers with some great advantages on the airsoft fields. The best and most popular airsoft sniper rifles are usually single-shot spring airsoft guns with bolt actions and extremely quite. The biggest disadvantage of spring airsoft guns is that these weapons have to be manually cocked in between each shot, so the rate of fire is low compared to other types of airsoft guns.
Spring pistols and airsoft handguns are usually the most common guns people use when they first start to play airsoft. Can spring pistols be used to play airsoft? Yes. However, these pistols are not very effective when playing against other airsoft players who are using airsoft AEG rifles and other types of long range, automatic airsoft weapons. Most airsoft players still own several airsoft pistols or "springers" as some people call them just for fun. They are also quite handy for "pistol only" or "spring airsoft gun only" types of games. Not all spring airsoft guns are cheap however. Some really good spring airsoft guns cost $100s of dollars and are at or near the same price point as AEGs.
About Airsoft Gun Springs
You may think a spring is a spring, and all springs are similar, but this is not the case with airsoft guns. Spring airsoft guns can use different types of springs. The two main types are standard springs and irregular pitch springs. The difference between the two airsoft gun spring types is how the spring coils are wound when the spring is made.
Irregular Pitch VS Regular Airsoft Gun Springs
Irregular pitch airsoft guns springs have spring coils which vary throughout the composition of the spring. Check out the example irregular M100 airsoft gun spring below. Notice how the coils start off closer together on the left and expand in width as the spring coils to the right. In the middle of the irregular pitch airsoft gun spring, the coils are close together and then the left side of the spring coils are wider again.
This tight and wide spring coil pattern creates an "irregular pitch" which allows the different parts of the airsoft gun spring to expand and contract at different speeds which allows the more tightly coiled coils to respond faster increasing the springs inertia (the ability to respond to an outside force like an airsoft gun trigger firing a 6mm airsoft BB). These springs are different from regular pitch springs (evenly coiled throughout the whole spring) because irregular pitch springs are more energy efficient, practical (because spring science), and increase the airsoft gun part lifespans and durability.
Airsoft Gun Spring Science: Spring Force Inertia Formula
F = -kx
This is the standard written notation for the spring force inertia formula used calculate the energy generated by an airsoft spring where:
F is the force of the spring
k is the stiffness of the spring (aka spring constant)
x is the distance the spring is compressed
- (negative sign) is the motion of the spring returning to its point of rest against he compression
About Spring Airsoft Sniper Rifles
Spring airsoft sniper rifles are some of the most effective types of spring airsoft guns. These are specifically designed long range rifles which use high powered springs to shoot airsoft BBs at up to 400+ FPS. These springs come in different variations M100 like the M110, M120, and M150. The "M" in the springs stands for meters and the number is the approximate meters per second energy level the spring will generate. The following table is a rough estimate at the FPS different M series airsoft gun springs will generate. These springs are interchangeable in higher end airsoft guns using the correct tools to conduct a "spring swap" and replace the spring inside the gun with the new spring.
Keep in mind these are approximations for airsoft BB FPS using these springs. The actual FPS will depend on the spring manufacturer you use, airsoft gun setup, airsoft BBs used, internal upgrades, airsoft gun components used, and other factors involved. When you are using high powered FPS springs, make your airsoft gun is upgraded enough to support the added stress on the gun's hardware and internal components. Also make sure higher FPS are allowed at your local airsoft fields.
M90 Airsoft Gun Spring

270 FPS - 290 FPS (Approximately +/- 20 FPS)

Airsoft Spring Rifles and Airsoft AEGs

M100 Airsoft Gun Spring

300 FPS - 320 FPS (Approximately +/- 20 FPS)

Airsoft Spring Rifles and Airsoft AEGs

M110 Airsoft Gun Spring

330 FPS - 350 FPS (Approximately +/- 20 FPS)

Airsoft Spring Rifles, AEGs, and Sniper Rifles

M120 Airsoft Gun Spring

360 FPS - 380 FPS (Approximately +/- 20 FPS)

Airsoft AEGs and Sniper Rifles

Upgrade Your Internal Airsoft Gun Components To Use More Powerful Springs

M130 Airsoft Gun Spring

390 FPS - 410 FPS (Approximately +/- 20 FPS)

Airsoft AEGs and Sniper Rifles

M140 Airsoft Gun Spring

420 FPS - 440 FPS (Approximately +/- 20 FPS)

Airsoft Sniper Rifles

M150 Airsoft Gun Spring

450 FPS - 470 FPS (Approximately +/- 20 FPS)

Airsoft Sniper Rifles

M160 Airsoft Gun Spring

480 FPS - 500 FPS (Approximately +/- 20 FPS)

Airsoft Sniper Rifles

M170 Airsoft Gun Spring

510 FPS - 520 FPS (Approximately +/- 20 FPS)

Airsoft Sniper Rifles (Usually Above FPS Limits)

M180 Airsoft Gun Spring

540 FPS - 560 FPS (Approximately +/- 20 FPS)

Airsoft Sniper Rifles (Usually Above FPS Limits)

M190 Airsoft Gun Spring

570 FPS - 590 FPS (Approximately +/- 20 FPS)

Airsoft Sniper Rifles (Usually Above FPS Limits)

M220 Airsoft Gun Spring

660 FPS - 680 FPS (Approximately +/- 20 FPS)

Airsoft Sniper Rifles (Usually Above FPS Limits)
Spring Airsoft Gun Brands
Many airsoft companies are making spring airsoft guns these days. Back in the day, the best spring airsoft gun brands were companies like Tokyo Marui and KWC, but now many more competitors have entered the airsoft gun market. For the best spring airsoft guns check out brands like:
Last update on January 20, 2022 // Source: Amazon API
Automatic Electric Gun (AEG) Airsoft Guns
Automatic electric airsoft guns (AEGs) are what airsoft players typically think of when a player is shooting many airsoft BBs very fast and at long distances. These airsoft guns are typically the standard for force-on-force engagements on the airsoft field because of their suppressive fire capability to shoot quickly keeps the opposing players' heads down. Usually, airsoft games are won by the team with more AEGs or players with better accuracy firing AEGs from hiding places behind cover and concealment.
How AEG Airsoft Guns Work
AEG airsoft guns with by compressing air and forcing the air through the airsoft gun's barrel to shoot the airsoft BBs. AEGs usually have three modes like real guns do: Safe, Semi-Auto (single shot), and Full-Auto. In fully automatic firing modes, AEGs can fire up to 20+ airsoft BBs a second or around 1,200+ airsoft BBs a minute. This depends on your magazine capacity and ability to quickly reload the airsoft gun.
The rates of fire (ROF) of squad support AEG machine guns can be even higher like the EMG M1919 which can shoot 38 airsoft BBs per second and has a 5,000 round airsoft BB box magazine. However, the standard AEG used by most airsoft players has a more economical 14 to 18 airsoft BBs per second ROF which helps to conserve BBs as well as the airsoft gun battery for playing more games. Semi-auto mode is also useful for increase accuracy and firing 3 round bursts in quick succession.
These airsoft guns are electric and use a "gearbox" to house all of the gun's hardware, components, parts, wiring, gears, cylinders, and valves. All of these gearbox parts work together to compress the air with the help of a motor which is powered by an AEG battery and connected together with wires. This is why the airsoft guns are called "automatic electric airsoft guns". The concept of the AEG's air powered action is based around using an electric AEG motor to pull back the piston inside the airsoft gun and then release it very quickly. Tom "Anvil" Hibberd does a great job describing how AEG guns work and the hardware inside of the gun. Here is what the internal gearbox looks like on an LCT version 3 gearbox.
An Airsoft AEG History Lesson
The first generation AEG airsoft guns were introduced into the world of airsoft in the late 1980s. Back then, the components and hardware weren't as good or refined as they are today. There probably wasn't even an AEG gearbox version number back then, but these AEGs could have had version 1 gearboxes. At the time in the 1980s and 1990s, gas and propane airsoft weapons were the most reliable airsoft guns and the most used guns of choice.
During the late 1990s and early 2000s, AEG airsoft guns slowly took over the airsoft battle fields as they became a weapon of choice over the early gas airsoft guns. Tokyo Marui airsoft guns gained popularity during this time as the company based in Japan became one of the first big producers of high quality AEG airsoft guns and importers of airsoft guns into the United States. In 1999, Tokyo Marui released several new AEGs and a new electric pistol.
Tokyo Mauri airsoft guns dominated the airsoft scene after this point with the releases of the Tokyo Marui Colt M4A1 airsoft assault rifle AEG, the Tokyo Marui MP5 SD6 and MP5 A5 sub machine gun AEGs, the Tokyo Marui SG1 AEG sniper rifle, and the Tokyo Marui AK-47 AEG. The new Tokyo Marui electric pistol was the M92F EBB which used a new electric blowback (EBB) system for added realism. Since then, many other airsoft gun companies paved the way making AEGs one of the most popular guns in the sport of airsoft.
AEG Airsoft Gun Advantages and Disadvantages
AEG airsoft guns are some of the most popular airsoft guns because of their advantages over other types of airsoft guns. These types of airsoft guns come in many shapes and sizes from small airsoft pistols like the one designed by Tokyo Marui to standard airsoft assault rifles and M4 carbines to squad supporting machine guns. All of these different styles and models of guns have this in common, they are powered by gearboxes, batteries, and electricity. AEGs are durable, have very high fire rates, are modular with repairable gearboxes and internal hardware, extremely upgradeable with aftermarket airsoft gun parts, can use large airsoft gun magazine capacities, and have low airsoft gun maintenance.
High durability is a great advantage of AEG airsoft guns. They use electric powered motors, gears, and pistols powered by electricity stored in batteries to send airsoft BBs flying across the airsoft field. Yes, there are a lot of moving parts, but each of the parts are crafted for superior durability from the hardened steel gears in the gearbox to the pistons with reinforced teeth to the electrical switches and wiring which can last for hundreds of thousands of rounds of airsoft BBs fired. If an airsoft gun part breaks, it can easily be replaced or upgraded and the airsoft gun will continue to perform as intended (or better if upgraded).
AEG Airsoft Guns VS GBB Airsoft Guns
Electric airsoft guns also don't suffer from other problems experienced by other types of airsoft guns like gas airsoft guns. For example, the hardware inside AEG airsoft guns can operate well in the cold and snow as long as the AEG battery lasts and has a good charge. Cold can drain airsoft gun batteries faster, but that is nothing compared to the problems faced by gas blowback (GBB) airsoft guns which experience loss of compression due to the colder temperature. In extreme cold cases when it is snowing, the expanding gas in GBB airsoft guns is limited to only send airsoft BBs a few feet. AEGs also have amazing fire power on the airsoft fields with very fast rates of fire (ROF).
Airsoft AEG Rate of Fire
Electric powered airsoft guns use high torque motors, hardened steel gears, and other hardware to rapidly shoot airsoft BBs. AEG airsoft guns are specifically designed to shoot airsoft BBs in both semi-automatic or single-shot and fully-automatic firing modes. Because of this, these guns have this fast firing capability in both semi-auto and full-auto. In semi auto mode, the airsoft gun will fire airsoft BBs as fast as a player can pull the trigger. In full auto mode, the airsoft gun will continue to fire airsoft BBs until the magazine runs dry or the battery dies. The electricity brings the airsoft gun to life as you engage multiple targets at once with suppressive airsoft BB fire.
AEG Airsoft Gun Upgradability
AEG airsoft guns are also some of the most highly upgraded guns used in airsoft games. AEG platforms are modular and you can build out an AEG rifle to your heart's content. If you want a long distance rife, use a long 509MM inner barrel like the ones found on M16 airsoft guns and MK12 Mod 0/1 Special Purpose Rifle (SPR) airsoft gun. Boost your FPS to the airsoft field limit, and you will be taking long distance shots at sniper rifle ranges with a semi and full auto capable AEG airsoft gun. If you prefer CQB, you can upgrade a shorter AEG sub machine gun with a reinforced gears for increased full auto firing. The your imagination is the limit with upgrading your airsoft AEG.
AEG Magazines: Real VS Mid VS High Caps
How many airsoft BBs you can carry with you into battle depends on how many magazines you have and what they hold. AEG airsoft guns can use a wide verity of magazine capacities from real capacities, to mid capacities, to high capacities. Real capacity airsoft magazines or "real caps" often hold 20 to 30 rounds of airsoft BBs each like a real gun would. Mid capacity airsoft gun magazines or "mid caps" often hold around 120 to 160 airsoft BBs each. High capacity magazines or "high caps" hold 300 to 5,000 rounds of airsoft BBs. Most airsoft fields limit the high capacity magazines on a team to squad support weapons like M248 Saws, miniguns or microguns, and EMG M1919 Machine Guns, and similar insane airsoft guns.
AEG Airsoft Gun Maintenance, Tools, and Gearbox Care
Maintaining your AEG airsoft gun is pretty easy with the right tools. First and foremost, always charge your airsoft gun battery and have an extra backup in case your primary battery dies. The battery keeps your airsoft gun running and in the airsoft game, so take good care of it including cycling it and discharging it (depending on the type of battery cells). Besides the battery, take care of your inner barrel with an occasional spray of silicone oil the lubricate things. Also, lightly lubricate the hop-up unit and inspect the nub occasionally to keep it in nice working order.
The AEG gearbox and the hardware inside of it is made to last for a long time, so take care of your gears, gearbox, and motor. Try not to excessively dry fire the gun on full auto for extended periods of time. Keep the areas around the motor and gearbox clean and dry. AEG airsoft guns are water resistant and work well in the rain. However, try to avoid submerging the airsoft gun fully in water and don't try to fire the weapon under water. If the gun does get wet playing in the rain or snow, disconnect the battery and thoroughly dry out the airsoft gun afterwards. Oil the AEG airsoft gun parts which need it using silicone oil after the gun is dry. Use tools to dismantle the gun if needed. Be sure to remember which gun parts go where though!
The disadvantages of using an AEG airsoft gun is far fewer than the advantages. However, several things must be considered.
AEG Guns Are More Expensive
AEG guns can be expensive because of the higher quality airsoft gun features, hardware, and components used in the airsoft gun builds. The retail price points on a nice AEG airsoft gun can run anywhere from $120 USD for a cheaper AEG airsoft rifle to $500+ for a custom done-for-you upgraded AEG. The really high end guns can be close to one thousand dollars as well. When upgrading an AEG, make a budget for how much you want to spend and what modifications you want to make to the airsoft gun. When considering buying an electric airsoft gun, look for the best AEG airsoft gun which is within your budget and well rated by players for being high quality.
AEGs Have Many Internal Parts
The internal gearboxes found inside AEG airsoft guns have many moving parts in them including hardware like the springs, gears, bushing, wires, pistols, cylinders, seals, and other things we talked about earlier. Sometimes these gears and parts jam or stop moving while on semi-auto or single shot mode. When this happens, an easy fix is to attempt to fire the AEG on full-auto to reset the gear sequence before switching back to semi-auto.
Try not to take the AEG gearboxes apart unless you know what you are doing. The timing of the gears is what allows the AEG to function and shoot airsoft BBs. If you use your tools to open up the gearbox, change things around, and don't set all of the airsoft gun gearbox components back together just right, the airsoft gun might not work. If you do need to open up an AEG gearbox because there is not an airsoft shop near you or you are curious, watch several YouTube videos about it first so you will know what to expect. Also have the correct tools like screwdrivers, Torx wrenches, and other tools your airsoft gun uses.
Electronic Blowback (EBB) Airsoft Guns Are Kind of Bad
Electric airsoft gun technology has come a long way from where it first began. However, some things are is still developing. Electronic blowback (EBB) features of AEGs are still kind of bad. Gas blowbacks are awesome because of the blowback force of the green gas. Electric blowbacks just aren't the same and usually have weak motors which create the blowback action.
In EBB airsoft pistols, the common problem is that the blowback system is scaled down to a smaller size to fit into the handgun. This can create problems since the airsoft gun's performance suffers for the added EBB blowback action. The result is an electric airsoft pistol which looks cool, but most of the airsoft gun's internal space and grip is occupied by hardware like wiring, switches, batteries, and motors. Ask friends for recommendations and read reviews online before buying an electric airsoft pistol.
Due to AEG airsoft gun popularity, many airsoft gun manufacturers feature them in their gun line ups. For the best AEG airsoft guns check out brands like:
Last update on January 21, 2022 // Source: Amazon API
Styles and Models of Airsoft Guns
Most people refer to things that shoot airsoft BBs as "airsoft guns", but that is a giant catch all category. There are several different styles of airsoft guns including pistols, sub-machine guns, assault rifles, designated marksman rifles, sniper rifles, squad weapons (like M60 / M240 Bravo airsoft machine guns), and other special weapon types. We will cover some of those topics in detail below, but we just wanted to clarify what falls under airsoft guns. for lets just talk about the styles of airsoft rifles.
The main types of airsoft rifles are sniper rifles, designated marksman rifles, assault rifles, and short barreled rifles. You could also probably group airsoft sub-machine guns and machine guns into this group too, so we will talk about them last.
Learn about airsoft pistols and handguns and how you can use them as backup guns or as primary weapons on the airsoft playing field. Getting the right pistol and practicing with it can make all the difference in hitting your shots. Pistols, by nature, are shorter range airsoft guns. They are usually designed after real pistols or replicas of read handguns. Many airsoft pistols are fully licensed versions of their real gun counterparts and look and operate in the same ways while shooting airsoft BBs instead of real bullets.
There are several types of airsoft pistols including CO2, green gas, and spring powered pistols. Each of these types of pistols has positives and negatives associated with them. Learning about the types of airsoft pistols helps you decided which type is right for you and your airsoft play style.
CO2 airsoft pistols are one of the most common and durable type of pistols. They are all season guns working well in many types of weather and climates. These pistols use high pressure CO2 gas to propel airsoft BBs out of the gun barrel. The CO2 cartridge is normally stored in the pistol's magazine.
These types of airsoft guns are great for playing in colder weather since the compressed CO2 gas is less prone to variation with temperature. This provides great FPS and shot consistency while playing airsoft in the winter for example where other types of guns like green gas stop functioning or barely shoot airsoft BBs.
About CO2 Gas and CO2 Cartridges
CO2 airsoft pistols are powered by standard 12 gram CO2 cartridges. These cartridges look like a metal cylinder and contain high pressured CO2 gas consisting of one carbon atom and two oxygen atoms hence the molecular formula of "C + O2". These atoms are bonded in the following order "O=C=O". The gas is stored in the 12 gram cartridges under very high pressure of around ~800psi which converts to 55bar.
The CO2 cartridges are not reusable and you can usually buy them in packs of 12, 20, 50, or 100 12 gram CO2 cartridges. They come sealed to keep the CO2 gas securely inside, but once they are opened (firing them in an airsoft gun breaks the seal) they will begin to lose pressure if they are left unused. You should try to use up the entire CO2 cartridge the same day you open the seal. If the airsoft games end and you still have CO2 gas left, use the opportunity to do some pistol target practice and use up the rest of the extra gas. There is no gas level indicator on on cartridge so you need to shoot until the gun stops firing.
CO2 cartridges have a long storage life if they are kept sealed. They do have a manufacturer's expiration date usually listed on the box or cartridge, but they will last for a very long time past this date if the cartridge seal is not broken.