Air Gun Magazines
Find Air Gun Magazines
Find air gun magazines for pellet rifles, BB guns, and other weapons which shoot .177, .22, .25 and other calibers of metal pellets and steel BBs. Match your model number, manufacturer, and type of air rifle or pistol to the magazine you need. See the best air gun magazines with great reviews and ratings.
These air gun magazines are detachable and can be used as spare or replacement magazines for air rifles and pistols. They are used with steel BBs and pellets and should not be confused with airsoft gun magazines (which only use 6mm plastic BBs). If you are looking for airsoft gun magazines, please check that product category in the sidebar or search for your correct magazine.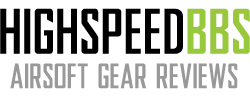 Highspeedbbs editors select and review airsoft products independently. We may earn affiliate commissions from buying links, which help support our testing. Support us.
Showing 25–36 of 77 results