Airsofting is an exciting activity, but it can also be challenging to make an interesting field to play on. If you've never been in airsoft field trench battles before, then you know how fun it is to play around structures, trenches, bunkers, and similar dugouts.The best way to make an interesting field is to design one yourself! That's why you are here learning how to build an airsoft bunker after all.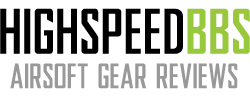 Highspeedbbs editors select and review airsoft products independently. We may earn affiliate commissions from buying links, which help support our testing. Support us.
Airsoft Bunker Table of Contents
Add a header to begin generating the table of contents
Combine your airsofting hobby with these tips and you will soon find yourself building your own airsoft trenches, bunker, and defensible strongholds. To help you along the way, we have outlined everything you need to know about building a bunker on your airsoft field. We cover everything from which materials to use to how much time it will take and listed every little detail that you will need to research before starting your bunker project.
What is an Airsoft Bunker?
An airsoft bunker is a place where you can take cover from someone who is shooting at you. Think of it as a defensible "safe zone" which offers increased protection for you and your team. All of the walls are made out of materials that will deflect airsoft BBs and offer hard cover so none can pass through. Most bunkers also have some sort of roof over your head to ensure that you stay safe from incoming airsoft BBs.
Tips for Building an Airsoft Bunker
The first thing you need to do is find and secure a location where you can build your bunker. This needs to be in an area that is secluded, relatively flat, and free of objects around the site that could provide cover for opponents. If you are building your bunker on an existing field or playing area, make sure there are no trees or buildings that could block the view of the landscape. If you are going to be building the bunker yourself, choosing a location will be up to you. However, if you want to hire someone else to build it for you, then you can always ask for their second opinion to find out where they would build it.
Another tip is to choose a bunker design that will suit your play style and team. For example, if you want something practical but easily accessible, then choose a design featuring open entry points on the back and/or sides. Finally, consider who will man this bunker during airsoft battles. Do you have an airsoft team with a designated squad gunner? Or do you want just one person in the bunker as a distraction?
Whatever your situation, consider making a plan so the players on your team know who is manning and defending the bunker from the onslaught of opponents. Then the rest of the team can focus on other game objectives.
Safety First, Then Appearance Follows
The first thing to consider is how safe the bunker is. It doesn't matter if you have the most interesting and most elaborate airsoft bunker around, your bunker is worthless if it's not protecting players from BBs. This means that while the aesthetics of your bunker are important, they are secondary to other protective qualities.
Second, you should take into consideration how to make your airsoft bunker look as good and intimidating as possible. Design gun ports and firing holes in the walls of your airsoft bunker. You can also decorate it with flags, reinforced doors, spikes, and other details that will make it look hard to capture. Material safety is also a priority for people in and around the bunker. Your focus should be on making sure that people are safe inside the airsoft bunker and when walking around, over it, or escaping from it. Avoid using materials which are dangerous or which can cut or hurt players.
Materials Required for Building an Airsoft Bunker
You'll need a lot of materials to build your own airsoft bunker. There are a few different things you'll need in order to start building your first class premium or budget airsoft bunker.
The First Class Bunker Build
A first class airsoft bunker is the best of the best. It is made of enduring materials and can stand up to the elements for years. First, you will need a concrete mix for the foundation and walls. This is important because it can help protect your bunker from the elements for a long time and keep it protected for as long as possible. There will be plenty of exposed areas that need to be protected from the elements, so make sure that you get the best concrete for your money. Next, make the bunker roof from tin siding or wooden boards. This will help to protect the concrete and keep water out of the bunker.
You can affix doors and windows into the walls and diagram out the structure to your specifications. One of your last material requirements is wire mesh. Wire mesh helps to reinforce the concrete and can act at gates or fences as well, so it's nice for controlling player movements or keeping people out of certain areas if necessary (you don't want people walking on top of the bunker). If the mesh is thick enough, it can also protect players in your bunker from airsoft BBs.
Premium Building Materials List
Concrete
Metal or tin siding
Wire mesh
Wood or plywood
Cinder blocks
If you are unable to find concrete or not able to use it in your bunker construction, you can make a budget airsoft bunker. To do this use dig dirt trenches as the foundation covered with natural things like tree branches from the surrounding environment or simple wooden boards. This design is much cheaper to build than a metal and concrete design but will not last as long as if you were using the premium materials.
Budget Materials List
Dirt
Wood
Natural elements
Locally sourced materials
Once you have the design and materials narrowed down, the next thing you'll want to do is find an appropriate location for your bunker. A good place would be somewhere that is safely out of the way of the public and near enough to where you play airsoft often. Finding a location like this is handy so that you can easily collect any materials that may run out during the construction process (we are assuming this is an outdoor airsoft project as opposed to an indoor airsoft arena kill house). A good location would also have plenty of trees or some type of foliage nearby so you have something to block off certain sections of your bunker or areas between multiple bunkers to mask team movements in and out when needed. Once you have the location sorted out, it's time to get building!
How to Build an Airsoft Bunker Step-by-Step
Step 1: Find a location You'll want to look for an area that won't be too complicated to build in. The area should also be out of the way, so you'll have enough space to play Airsoft. We recommend looking for a place with enough space and privacy.
Step 2: Start digging and setting up your foundation and base. Once you find a good spot and you are allowed to, dig it up! Make sure there is enough room to cover the area you want to build your bunker in. Build the bunker to the design specifications and plan.
Step 3: Decide on what materials to use and where to buy them. This step is going to depend on what materials are available at the time that you decided to build your bunker. If there aren't many resources at local home improvement stores, you can also check surplus construction liquidators or scrap yards.
Step 4: Then you will need to decide between doing all of the heavy lifting work by hand or buying or renting some heavy equipment like a small backhoe or power tools. Your bunker budget will also play into this decision as well so make sure not to overspend during this step. If there are materials around your home or field you can use, then this is the easiest part of the process because all you have to do is decide which ones make sense for your project and how much of each material you can use or borrow. For example, you may be able to use lightweight cinder blocks if you found some at home.
Step 5: Expand the base. Then, if you are making an airsoft compound as well, set up your airsoft field base camp by setting up additional tents, buildings, or structures. You can even make covered sheds out of wood if you're feeling ambitious. You will need these things in place before you start building anything else.
What is Your Bunker Plan?
Airsoft bunkers make playing the game much more interesting and fun. Hopefully, this information will help you get started with your bunker project and design a base that will last for many games. Remember your bunker is only limited by your imagination and ability to create the best bunker ever. Happy airsofting!
Looking for airsoft guns?
See our top rated airsoft gun reviews!