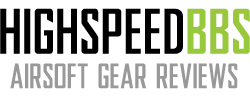 Highspeedbbs editors select and review airsoft products independently. We may earn affiliate commissions from buying links, which help support our testing. Support us.
Elite Force Airsoft AEG Table of Contents
Add a header to begin generating the table of contents
About Elite Force Airsoft
Elite Force makes some top-quality AEG airsoft guns with many fully licensed 1:1 models. They work directly with the "real steel" gun manufacturers to create functional replicas of airsoft guns. They advertise current partnerships with Amoeba, Avalon, Beretta®, GLOCK™, Heckler & Koch®, Ruger®, UZI®, VFC and Walther® and other firearm brands. Elite Force has been in the airsoft product game since 1972 and operates under their parent Umarex company.
Elite Force AEG Airsoft Gun Features:
Spring Airsoft Gun Style: Fully licensed 1:1 (full sized) 6mm BB airsoft rifle AEGs
Sights: Both fixed and folding right sights (depends on gun model)
Frame: Durable polymer gun construction with some gun receivers on Elite and higher grade model AEGs
Airsoft Gun Color: Black, Silver, FDE, and others
Airsoft BBs: Shoots 6mm plastic airsoft BBs
FPS: Averages 360 to +400 FPS (with 0.20g BBs)
Propellant: Battery powered (electric AEG gun)
Accessories: Gun sights and airsoft gun magazine (some gun packages include batteries and Smart chargers)
Action and Trigger: Semi-auto, 3-round burst, and fully automatic firing modes
Firing Speed: Very fast! Around +18 rounds per second (RPS)
Price: Middle to high price range gun - $$ to $$$
Weight: Weighs around 6 to 8lbs (depends on gun model)
Magazine: ABS Drop-free airsoft gun magazines
Get Elite Force AEG Guns
Where to Buy Elite Force Airsoft Guns
#1 Elite Force CFR M4 Automatic Airsoft Gun (AEG)
CFR M4 Features:
The Elite Force CFR M4 AEG's upper and lower receiver are each made of high-strength, durable polymer. gun's the quad-rail hand guard is fully metal. The Elite Force M4 CFR comes standard with a next-generation crane style M4 stock as well, which holds the battery, multi-position adjustable, and many other features.
Reinforced internal parts and redesigned stock with simple-access battery compartment
Semi-auto and full-auto shooting
Features a full metal gearbox, removable iron sights, adjustable hop-up, and a polymer body
Shoots 6mm plastic airsoft BBs at up to 385 fps
Includes a metal high-capacity 300-round mag
Last update on June 14, 2021 // Source: Amazon API
#2 Elite Force Amoeba AM-008 AEG Automatic Rifle in FDE
Amoeba AM-008 AEG Features:
The Elite Force Amoeba AM-008 AEG is built with extremely tough polymer material for durability along with the full-metal gearbox. The compact gun design is perfect for CQB and close quarters fighting. Flip-up front sight allows for great target acquisition and the removable rear sight can be replaced with a red dot or optics of your choice.
Amoeba AM-008 Enhancements
The Amoeba's oversized, enlarged magazine release button allows for easy mag removal and use with gloves. This airsoft AEG rifle has semi-auto, 3-round burst, and full-auto shooting modes. The adjustable hop-up allows players to maximize range and optimize accuracy. This Elite Force airsoft gun shoots 6mm plastic airsoft BBs at up to 365 FPS.
Built with extremely tough polymer material; Full metal gearbox
Compact design is perfect for CQB
Flip up front sight and removeable rear sight; Enlarged mag release button for easy use
Semi-auto, 3-round burst, and full-auto shooting modes; Adjustable hop-up for optimized range
Shoots 6mm plastic airsoft BBs at up to 365 fps
Last update on June 15, 2021 // Source: Amazon API
#3 Elite Force HK Heckler & Koch G36 C Automatic AEG
HK G36C AEG Features:
This HK G36 AEG comes in several different models including Competition, Elite Series, and AREAS E.F.C.S. AEG models
HK G36C competition series airsoft rifle offers both fully automatic and semi-automatic firing. The gun is powered by a high-torque motor for added gun power. The high-quality polymer fiber body increases durability during the airsoft use and creates to an overall solid performing gun. The high capacity magazine allows for 400 rounds to be carried in the magazine.
G36C Gearbox and Trademarks
This is an officially licensed HK G36C replica by Elite Force. The full-metal gears and metal gearbox are excellent quality powered by an 8.4V NiMH rechargeable battery and charger (purchased separately). The gun's HK trademarks are used under license through Elite Force Umarex.
Full metal internal parts and gearbox; ABS polymer stock
Semi-auto and full-auto shooting
Integrated front and adjustable rear iron sights; Rubber butt pad for added comfort
Shoots 6mm plastic airsoft BBs at up to 345 fps
Includes 400-round high capacity mag and 8.4V NiMH battery and charger
Last update on June 15, 2021 // Source: Amazon API
Other G36C Models by Elite Force
Find Chargers, Batteries, and BBs
#4 Elite Force CQC M4 AEG Automatic Rifle Airsoft Gun
Elite Force CQC Features:
The Elite Force M4 CQC airsoft rifle is a compact, durable, and versatile gun. This gun is for CQB (close-quarters-combat) specialists and is the ultimate close-quarter M4 AEG for fighting up close. The Elite Force M4 CQC is not "just another M4". This gun has gone through 7 versions to perfect its optimized design and setup.
Not only does the M4 CQB come with a micro-switch trigger inside for quick trigger response, but the extremely compact size of the rifle itself (practically as big as the smallest SMG) allows to airsoft players to move rapidly through doorways, tight areas, and confined spaces while keeping the gun up and at the ready. This capability gives players the advantage to win the day and games in indoor airsoft arenas, MOUT facilities, and similarly designed shoot houses while engaging all targets encountered.
Velocity (FPS): 350 with 0. 12g BB
Caliber/Ammo: 6mm BB
Battery Type: 9. 6V
Magazine Capacity: 300 BBs
Total Length: 25. 75 inches / Weight: 4. 6 lbs.
Last update on June 15, 2021 // Source: Amazon API
#5 Elite Force HK M27 AEG Airsoft Rifle with Avalon Gearbox
M27 AEG Features:
The Heckler & Koch HK M27 IAR VFC M4 AEG is a fully licensed airsoft gun from HK by Elite Force with a newly upgraded Avalon ECS Gearbox. This is a top of the line advanced HK M27 rifle. It includes a full-metal design and comes pre-upgraded out of the box which makes it one of the best advanced airsoft guns available on the market.
HK M27 Detailed Specifications
The HK M27 IAR VFC gun features fully licensed H&K trademarks, a realistic charging handle (M27 level), a full metal receiver construction. The rifle has detachable front and rear flip-up iron rifle sights, a retractable stock with an easy access battery compartment, and an ergonomic motor grip. The full metal 8mm bearing version 2 gearbox is fully upgradable for increased customization. The M27 rifle uses standard M4 magazines and accessories for good cross compatibility with your other M4 style guns. The gun also comes with a full crane stock that can accept most battery types.
Last update on June 15, 2021 // Source: Amazon API
Best Elite Force AEG Airsoft Guns
Elite Force offers the most licensed replica airsoft guns on the market currently and is constantly working with the top manufacturers in the firearms industry. If they don't have a licensed gun you want, they probably will soon!
Looking for another type of airsoft gun?
See our top rated airsoft gun reviews!