Getting started when learning to play airsoft can be challenging. There is a lot to consider with figuring out the airsoft guns you want to use, buying needed accessories to use with the gun, and getting the BBs they shoot. That is where airsoft starter kits and airsoft gun sets come in handy. These sets contain most everything in one airsoft gun package you will need to start playing airsoft. Jump into the action and get the gear you need easily. Check out these top-rated best airsoft gun starter kits.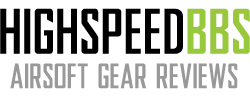 Highspeedbbs editors select and review airsoft products independently. We may earn affiliate commissions from buying links, which help support our testing. Support us.
Airsoft Table of Contents
Add a header to begin generating the table of contents
About Airsoft Starter Kits
First off, let's cover the different types of airsoft gun starter kits because there are several types. These include kits for AEG airsoft guns like the fully-automatic rifles and spring airsoft gun kits. The right kit for you depends on the type of airsoft gun you want, where you plan to play airsoft, and how much money you want to put towards airsoft gear and invest in your gun.
Understanding Your Airsoft Gun Kit Needs
There are many types of airsoft guns available and for sale at various airsoft stores. The major types include spring guns, AEGs, and green gas guns. These most often come in styles like rifles (and sniper rifles), pistols, and sub-machine guns. There's also shotguns and machine guns, but they are less popular with most airsoft players. If you are new to airsoft, getting a standardized airsoft rifle combo package can be a good place to start.
Getting an airsoft AEG beginner package with a rifle has a lot of benefits for new players. Rifles are great primary weapons, have a lot of range, and usually can be bought with all of the upgrades you need to pwn opponents from longer ranges at outdoor airsoft fields. This is why AEG M4 variants are our go-to first choice when we are looking to buy a gun which will win a lot of airsoft games. The firepower and fire superiority is hard to beat!
So yes, we are biased to assault rifles. If you prefer not to use a rifle, there are a few other good airsoft gun starter package alternatives. They include sub-machine guns (SMG) AEGs and pistols like the GBB type which use green gas. An airsoft SMG or pistol can be a good airsoft gun to start with if you do not need the increased range of a rifle and want to play CQB indoors (the allowed weapon types depend on the arena rules).
There are also airsoft sniper rifle starter kits. However, sniping is an art and takes a lot of practice and discipline. Using an airsoft sniper as your first weapon is not usually the best choice for beginners. Many airsoft snipers who are learning the skill set and field craft end up walking back to re-spawn more than taking down opponents. Let's leave the sniper rifles for later when we have more experience.
Where You Play Airsoft
Getting the right airsoft gun starter kit can depend on where you plan to play airsoft. If you plan on playing at outdoor airsoft fields, a high-performance AEG rifle starter package can work just fine and be what you need. If you are playing at an indoor arena, you may need a lower-performance AEG package or a different weapon type like an SMG or pistol. This is because rifles with high FPS have more energy behind each shot and can potentially hurt players if shot at close range. Choose an airsoft starter kit which is suitable for your playing field or area.
Investing in Your Airsoft Gun Package
Airsoft guns can be an investment. Wisely consider how much money you have to spend on a gun and what you want to buy. The best airsoft guns can run a few hundred dollars with top-tier custom rifles costing as much as $300 to $400. This might seem expensive when it looks like you can find a similar gun for cheaper. However, check out the quality of the gun builds, the reviews of the airsoft gun brand, and internal parts specifications.
You will find you can get a higher quality gun when you spend more. Spending around $200 to $250 is usually a good balance of price and build quality when buying an airsoft gun starter package.
For example, some of the higher priced airsoft rifle AEG packages come with upgraded full-metal gearboxes. If you didn't know what a gearbox was, this may not mean much to you. The gun's gearbox contains many critical parts like the trigger, gears, and cylinder which work to fire the BBs out of the gun. By comparison, the lower priced cheaper rifles often have plastic gearboxes with cheaper internal gears and parts.
An AEG gun with a metal gearbox and high quality parts can last for many years if maintained properly. A cheaper AEG with a plastic gearbox can also do OK, but the durability just isn't the same and lower quality parts will wear out faster.
AEG Airsoft Gun Starter Kits
AEG airsoft gun kits can be a great place for new players who are just learning about airsoft and beginner players who want to quickly upgrade their airsoft gun, loadout, and other gear. The AEG airsoft gun packages usually come with an upgraded airsoft rifle, battery, battery charger, cleaning rod, airsoft BBs, and other accessories. Depending on the package, players can find targets, magazines, BB loaders, weapon attachments, sights and optics, and swag like patches and other extra goodies.
The Lancer Tactical Gen 2 Airsoft Rifle Upgrade Package
The Lancer Tactical Gen 2 Airsoft Rifle SD M4 GEN 2 is a one of the best performance-focused airsoft AEG packages. It comes ready to rock and roll with a full-metal gearbox, high-cap magazine, and gun accessories like an unjamming cleaning rod, swag patches, and 0.20g airsoft BBs. There are high and low FPS rifle versions. With the 0.20g BBs, the high-performance FPS rifle shoots around 370 to 390 FPS while the low FPS version may shoot around 340 to 350 FPS. This airsoft gun starter package has several variations depending on what you would like included.
Optional add-ons include an AEG battery, battery charger, reddot reflex sight, flip-up rifle sights, Picatinny rail mounted foregrip, a tactical F.A.S.T. helmet, airsoft mask, and tactical vest. With the battery option included, you can add a NiMH 9.6V 1600 mAh nunchuck style stick battery (or similar battery) which fits into the rifle's crane stock. A basic wall charger can be added.
Package Features:
AEG Airsoft Gun M4: Full sized, SD M4 GEN 2 6mm BB airsoft rifle
Sights: Optional flip-up front and rear rifle sights and/or reddot reflex sight
Frame: Polymer exterior construction and rifle receivers
Airsoft Gun Color: Tan or Black
Airsoft BBs: Shoots 6mm plastic airsoft BBs
FPS: Based on performance version

High-performance averages 370 to 390 FPS with 0.20g BBs
Low-performance averages 340 to 350 FPS with 0.20g BBs

Rifle Type: Automatic electric gun (AEG)
Package Accessories: Many optional add-ons like a NiHM 9.6V 1600 mAh AEG battery, battery charger, reddot reflex sight, flip-up rifle sights, Picatinny rail mounted foregrip, a tactical F.A.S.T. helmet, airsoft mask, and tactical vest
Action and Trigger: Lancer Fast Trigger with MOSFET
Firing Speed: Fully-automatic and semi-automatic
Price: Higher priced - $$$ (prices vary by starter package selected)
Weight: Weighs 4.2lbs
Magazine: 300 round high-capacity M4 magazine
Get This Airsoft Gun Package
Where to Buy the SD M4 GEN 2 Airsoft Gun Starter Set
Materials – Gen II Version Upgraded With A Nylon Reinforced Body; Durable Metal Trigger And Controls; Version 2 Gearbox Features Metal Gears Along With The Cylinder Teeth
Rail System For Attachments – Free Float Modular Rail Interface System For Attachments.; Upper Picatinny/weaver Style Rail For Optic Accessories.
Gears – Gears Rotate Smoothly Provided By The 8mm Ball Bearings; Crafted And Polished 6. 03mm Tightbore Barrel Improves Range And Accuracy
Battery – Simple Battery (9. 6 V Nunchuck) Placemen; Automatic Power Shut Down Once Charger (included) Detects Battery Is Fully Charged
Features – High Capacity Magazine Holds 300 Rounds (Winding Wheel-Wind 15 times at least on First Use/Continue Winding While Shooting)
Retractable Crane Stock Adjusts To Meet The Battle Situation; Adjustable Rotary Polymer Hop-up Unit; Marked With A Unique Serial Number
Last update on December 6, 2022 // Source: Amazon API
Other Upgraded AEG Starter Kits
Other top-rated and best selling AEG starter packages and gun kits from Lancer Tactical include guns like the Lancer Tactical M4A1 Gen2 Carbine AEG Airsoft Rifle, M4 AEG Gen 2 Airsoft Carbine, the Gen 2 CQB MOD 0 AEG LT-02, and M4 AEG Carbine 10" version. Check these packages out below. Each kit has configurable versions for low and high performance FPS with other add-ons for batteries, battery chargers, tactical gear, and other critical airsoft gear.

Best Selling Airsoft BBs
Next, you will probably also need to stock up on extra airsoft BBs. Some of the starter kits come with a bag of 6mm BBs, but it is a great idea to pick up another few thousand rounds of ammo. Elite Force makes some of the best performing airsoft ammo around. Check out where you can grab a bottle or two for your airsoft gear bag.

Hit The Airsoft Field and Go Play
If you made it this far, you are on the right track to figuring out what type of airsoft starter kit is best for you. Hopefully you found a kit to use with the right add-ons and protective gear like an airsoft face mask. Add some BBs and go win some games! The world of airsoft is a lot of fun to explore and the types of guns and roles during game play will keep you learning all the time. After you have mastered AEG rifles and dominating the field, check out airsoft sniper rifles next or maybe even try some airsoft pistol only games. See you on the field!
Looking for another type of airsoft gun?
See our top rated airsoft gun reviews!