SplatRball product names, logos, brands, and other trademarks featured or referred to within our content and website are the intellectual property of their respective trademark holders. Any reference in this website to third party trademarks, brands, or logos is to identify the corresponding third party goods and/or services.
SplatRball is one of the newest and funnest shooting sports. It is similar to paintball and airsoft since players use automatic electric (AEG) "blaster" toy guns, shoot pellet-like SplatRball BBs, and practice their accuracy by trying to hit targets at distance. The best part is that the BBs used for ammo in the blasters are made of hydrated water beads which helps to make them eco-friendly, hurt less if players are hit by them (be sure to wear eye protection), and easier to clean up after compared to paintball. Learn about SplatRball gel BBs, where to find them, and how you can start playing.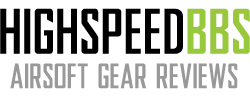 Highspeedbbs editors select and review airsoft products independently. We may earn affiliate commissions from buying links, which help support our testing. Support us.
SplatRBall BB Table of Contents
Add a header to begin generating the table of contents
So what exactly are SplatRball gel BBs? You may have played SplatRball with your friends and even been hit by the gel pellets. The gel BBs are spheres which can hold water. They come dry from the store in bags and bottles. When the BBs are hydrated in water, they soak up the liquid and increase in size to around 7.5mm in diameter. This makes them ready to shoot in your SplatRball blaster. Wear your eye protection, load up a magazine with the hydrated gel BBs, and fire away!
SplatRball BB Safety
SplatRball is a lot of fun, but the blasters and BBs also need to used safely. Always have adult supervision when playing with the guns. Eye protection is mandatory for everyone playing or near people shooting the blasters or playing SplatRball. This is because the gel BBs can travel at speeds up to 200+ FPS. This is the speed in the rate of feet-per-second the BBs are shot out of the guns. Improper use of the guns or ammo can cause harm and/or damage your eyes.
SplatRball BB Compatibility
There are a number of SplatRball blaster guns available for sale. Make sure the 7.5mm gel BBs are compatible with your model of gun. Most of the time, the BB bottle or package will have information about the usable gun models. Match the correct BBs to your blaster model.
Gel Bead BB Features
BB Material: Non-toxic material including sodium polyacrylate
Type: Hydration gel bead
Hydration Time: 4 hours to play time
Size: 7.5mm
Blaster compatibility: Check gun models
Use: For playing SplatRbell and gel blaster wars
Find Ammo Now
Where to Buy SplatRball Gel Ammo
SplatRball ammo hydrates in 4 hours
SplatRball's fragment on impact
Ammo can be rehydrated
Ammo won't stain surfaces
Non-Toxic
Last update on May 31, 2023 // Source: Amazon API
Gel Water Balls VS Gel Beads
There are a lot of terms used to describe the ammo used in gel water ball guns. These terms include gel water balls, gel beads, and SplatRball BBs. All of these terms are practically the same technically speaking. However, different companies name their products under different names which is where these other terms originate from.
Gel Water Balls
Gel water balls describe the basic idea of what is shot out of a gel blaster or gel water ball gun. The gel balls are hydrated in water and turn into "gel water balls" after they soak up enough water to around become 7.5mm in size. This is one of the more generic terms for gel ball ammo.
Gel Beads and Water Beads
Gel beads is another term used to describe the gel blaster ammo and BBs used in SplatRball guns. These beads were originally designed as toys for kids and come in various sizes. The gel blaster guns like SplatRball guns are designed to shoot 7.5mm diameter water beads.
How to Hydrate Water Bead Ammo
It usually takes around 4 hours to prepare the water bead ammo. When you want to play SplatRball, begin by taking the following steps. Plan ahead and think about how much ammo you will need. It is better to be over prepared when you are in a SplatRball fight by having too much ammo than to run out when you want to keep playing.
Time Needed: 240 minutes
Estimated Ammo Cost: around USD 12.99
Soaking setup:
- A bottle or packet of gel blaster ammo
- A large soaking container like a bowl or pan
- Enough water to fill the soaking container
Steps to soak the gel blaster ammo:
Step 1 : Open pellet bag or bottle
Remove the gel pellets from their storage bag or bottle.
Step 2 : Place pellets in bowl or pan
Place the gel pellets in a large bowl or pan and make sure there is a lot of extra room since the pellets will expand.
Step 3 : Add water to soaking container
Add water to the bowl or pan covering all of the gel pellets.
Step 4 : Soak pellets for 4 hours
Soak the gel pellets for around 4 hours. They will be much smaller at first since they are dehydrated. The BBs will increase in size as they absorb the water to become full water beads.
Step 5 : Check gel pellet size
When the gel pellets are fully hydrated, they will be round spheres and about 7.5mm in diameter. They will look like a small marbles. This means they are ready to shoot.
Step 5 : Remove from water
Remove the gel pellets from the soaking water and place on a towel briefly to lightly dry any excess water.
Step 6 : Load into SplatRball blaster magazine
Load the fully-hydrated gel pellets into the SplatRball gun magazine! You are ready to start playing. Grab your eye protection, blaster, and off to the games. Start soaking another set of gel pellets if you think you will need more ammo later.
Best SplatRball Blasters
These guns are some of the best for playing SplatRball and blasting away with water bead ammo. Many of these gel blasters are based around a G36C type of rifle platform. The iconic G36 inspired style is clearly seen in the front handguard, front and rear gun sights, and skeleton style stock of these SplatRball guns. They can shoot gel BBs fully-automatically with firing rates up to 8 to 11 BBs a second with velocities reaching over 200 FPS.
The guns shoot the water bead gel BBs stored in large capacity magazines which hold many rounds of the gel-based ammo. Drum magazines hold up to 1,200 rounds. The guns use rechargeable batteries similar to airsoft guns. This makes it handy to have extra batteries on-hand, so players can simply swap out the batteries between long days of water bead blasting fun.
SplatRball BB Frequently Asked Questions
SplatRball BBs are non-toxic gel pellets. When soaked in water for several hours, the these pellets absorb water becoming water beads. They are 7.5mm in diameter and are shot out of SplatRball blasters and guns.
SplatRball is a shooting sport. It is similar to airsoft and paintball, but the water-based gel BBs hurt less and have less to clean up compared to paintballs.
Getting hit with SplatRball BBs does not hurt that much. The water-soaked gel pellets are soft and the gel splatters on impact. They can cause harm if players are hit in the face or around the eye area, so it is important to wear eye protection.
SplatRball BBs hurt much less when compared to airsoft BBs. This is because SplatRball water beads are soft gel while airsoft BBs are hard plastic. SplatRball players may feel little to no pain depending on how sensitive their skin is to the water bead impacts.
SplatRball gel pellets are water-filled beads. This causes them to squish and splat when they hit other players and cause very little pain. Paintballs by comparison have harder plastic shells with liquid paint inside of them. This makes getting shot with paintballs much more painful than the SplatRball BBs.
SplatRball blasters and guns can shoot the water beads at up to 200 FPS.
The distance a SplatRball BB can travel depends on the SplatRball gun the BB is fired out of and where it is shot. The gel BBs can travel up to around 100 feet normally. Their trajectory is often blocked by soft cover like bushes, branches, tall grasses, and plant leaves.
SplatRball gel beads have a hydrated diameter of 7.5mm. The hydration process take around 4 hours to reach 7.5mm.
Gel beads are made from nontoxic materials like sodium polyacrylate.
Gel water balls are similar to gel beads and are made of nontoxic materials like sodium polyacrylate.
SplatRball BBs are like gel water balls and gel beads. They are made from nontoxic materials which are super absorbent polymers (SAP) like sodium polyacrylate which turn into gel with soaked in water.
Sodium polyacrylate is a type of super absorbent polymer (SAP) which can absorb water. It is used to make "water balls" and "water beads". These balls grow in size when they turn from a harder polymer bead into a softer gel ball as the polymer takes on water.
Looking for airsoft guns?
See our top rated airsoft gun reviews!